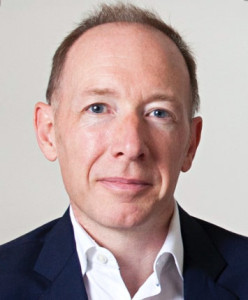 Mindmelt, Annihilation, Black Mamba, and Kronic. Welcome to the world of novel psychoactive substances (NPS), or so called "legal highs." The past five years has seen an unprecedented increase in the number of these psychoactive drugs. European figures reveal that over 100 new NPS were detected across EU drug markets during 2014 alone. That number has been increasing for the past seven years with no sign of slowing.
Many of the drugs are unregulated and available to buy over the internet or in so called "head shops." Some clinicians have expressed concern that the legal status of NPS misleads users into believing that they are safer than more established drugs.
In truth, many of these new drugs are specifically designed to mimic the effects of traditional drugs, such as cocaine, cannabis, and heroin. NPS include a wide range of different chemicals with differing psychoactive effects, including stimulant, sedative, hallucinogenic, and dissociative properties.
It is now becoming apparent that some of the new NPS are causing acute and chronic harms typically associated with established drugs. Psychosis, depression, anxiety, dependence, and sudden death have all been reported. Although the number of reported deaths from NPS remains low compared to the death toll from drugs such as heroin, the numbers are steadily increasing—as is the demand for drug treatment.
This poses challenges for clinicians across the whole health frontline, including emergency departments, primary care, sexual health clinics, and drug services. Many users presenting to acute settings have little idea what they have actually consumed and the chemical constituents of a particular brand name have been shown to change over time. Urine drug screening will often be unhelpful as most of the NPS are undetectable using the current on-site technology. To further complicate clinical presentation, NPS are often consumed at the same time as alcohol and more established drugs.
There are similar challenges for drug treatment services. Experienced with managing established drugs—such as alcohol, heroin, and cocaine—many drug treatment staff are unsure of how to approach users of NPS, particularly given the paucity of information currently available. Drug treatment specialists lack technical knowledge about the different NPS and how they work, cultural knowledge about who is using them and in what context, clinical knowledge regarding effective treatments, and service knowledge about appropriate treatment pathways.
In response to these knowledge gaps, a group of experts funded by the Health Foundation have completed a systematic review of the available treatment evidence on NPS. Based on this evidence, the team has subsequently developed clinical guidance for the management of NPS related harm.
I led the project, titled Novel Psychoactive Treatment: UK Network (NEPTUNE), consisting of experts from drug treatment, clinical toxicology, sexual health, primary care, and experts by experience. In reviewing the evidence, the team and I found gaps where no evidence existed and used the expert group to develop clinical consensus where necessary.
The team realised from the outset that the guidance needed to support staff from across the health frontline, and address acute harms and harms related to chronic use. The challenge of emerging novel psychoactive drugs extends well beyond drug treatment services. Emergency rooms, sexual health clinics, mental health units, and prisons are all experiencing increasing problems with these new drugs. We wrote the guidance to be useful for all of these clinical groups.
To complement the release of the NEPTUNE guidance, the team is now developing online training packages and downloadable clinical tools in accessible, easy to use formats. The first of these free training packages will be released this summer.
The guidance has been welcomed by health professionals and is being promoted by Public Health England, the European Monitoring Centre for Drugs and Drug Addiction (EMCDDA), and the United Nations Office on Drugs and Crime (UNODC).
The NEPTUNE guidance is available at www.neptune-clinical-guidance.co.uk
Owen Bowden-Jones is an addiction psychiatrist working at Central North West London NHS Foundation Trust. In 2010, he founded the CNWL Club Drug Clinic, a specialist clinic for people experiencing problems with the use of novel psychoactive substances and club drugs. Other roles include associate registrar for policy support, Royal College of Psychiatrists, and clinical adviser to the Alcohol, Drugs, and Tobacco team, Public Health England.
Declaration of interest. Project NEPTUNE was funded by the Health Foundation. I have no conflicts of interest in respect to this work.