Last September I was in Mozambique, trying to find my grandparents' house in the city of Beira. The house is there, still alive. They left Mozambique 50 years ago. Mozambique is a Portuguese speaking country, in the southeast of Africa with 27 million inhabitants.
Besides the curiosity to know a little bit about my family history, I had finished reading the important book Turning the World Upside Down by Nigel Crisp, in which he talks several times about innovation in Mozambique's healthcare. The "técnicos de cirurgia" are healthcare workers recruited from various rural settings, who undergo a two year course enabling them to carry out obstetric surgery. Mortality rates for obstetric surgery are very low in the country, for example, only 0.1% in elective surgery.
In the department of gastroenterology at Maputo's Central Hospital (Maputo is the capital of Mozambique), there is only one gastroenterologist teaching and preparing six trainees, and he seems to be doing well. On the walls I saw an advertisement inviting nominations for the worker of the year, along with a chart about the "rights and duties of patients," which consisted of 12 rights and 10 duties. In Portugal, where I work, the proportion is 12 to 1.5.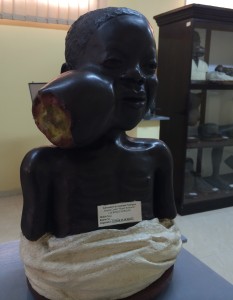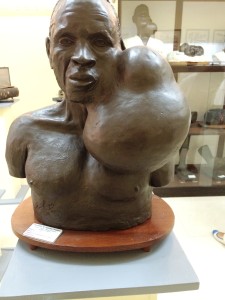 In the same hospital we visited one of the best departments, the department of pathology, headed by Dr Carla Carrilho. On one side of the department you could see the telemedicine infrastructure, and on the opposite side is the terrific wax museum, exhibiting diseases from the past (see pictures). One nice fact is that the medical school has published 54 papers in international journals.
But outside the hospital, you could easily find some risk factors for morbidity and mortality: sweet drinks are everywhere, their strong colours and affordable prices making their presence ubiquitous. The current prevalence of obesity is just around 4-7%, but how will this change in the future? The other risk factor is road accidents: economic growth fuels new roads, new cars, new and young drivers, and public transportation filled with people like sardines in cans. While there, I witnessed a road accident, which left seven people dead. I had a vision of my own country 30 years ago.
Rui Tato Marinho is a specialist in gastroenterology and hepatology, working at the University of Lisbon. He is also editor in chief of Acta Médica Portuguesa, the scientific journal of the Portuguese Medical Association.
Competing interests: None declared.