Today The BMJ publishes two examples of bias—one of publication bias and one of political bias.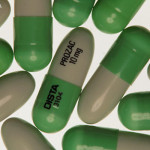 • Michael McCarthy reports on how researchers in the Netherlands have shown that the reporting of clinical trials on seven antidepressants was subject to publication bias.
The researchers, from the University Medical Centre Groningen, found there was a significant difference between trial outcomes sent to the FDA for marketing approval and the results published in scientific journals.
The findings of 41 of 57 trials (72%) registered with the FDA were positive, but 43 of the 45 published article conclusions (96%) were positive (P < .001). Of the 16 trials whose results were not positive, only 3 (19%) were published with results in agreement with their FDA-registered results.
Nine drugs were evaluated in the trials: Seven selective serotonin reuptake inhibitors (paroxetine hydrochloride, paroxetine controlled release, sertraline hydrochloride, fluoxetine hydrochloride, fluvoxamine maleate, fluvoxamine CR, and escitalopram oxalate) and two serotonin norepinephrine reuptake inhibitors (venlafaxine hydrochloride extended release and duloxetine hydrochloride).
The researchers do not suggest that publication bias was any worse in this category of drugs than in any other, but say that it reinforces the need for the results of all clinical trials—whether negative or positive—to be published.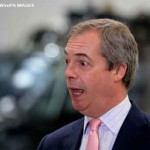 • In another article, news editor Zosia Kmietowicz, reveals bias from Nigel Farage, the leader of the UK Independence Party (UKIP).
She reports how, during an election debate, which was broadcast on ITV on 2 April, Farage said that 60% of the 7000 people diagnosed with HIV every year in the UK "are not British nationals." "You can come into Britain from anywhere in the world and get diagnosed with HIV and get [anti]retroviral drugs that cost up to £25 000 per year per patient," he added.
But Public Health England, when approached by The BMJ, took issue with many of these points. There were 6000 HIV cases diagnosed in 2013, not 7000, of whom 38.2% were born in the UK, 44.8% were foreign born, and 17% did not have their country of birth recorded. Moreover, regardless of country of birth, most people diagnosed with HIV in 2013 probably acquired the infection while living in the UK, they say, and produced figures which seem to confirm it.
Public Health England presented an analysis of patients seen at open access STI clinics in the UK. This showed that 11.5% of 2.03 million clinic HIV tests conducted in 2011 and 2012 were on attendees born outside Europe, but almost all of these were described as UK residents. "Only 6,629 (0.3%) were either known to be visitors or of unknown residence," the letter said, and 79 of these attendees were diagnosed with HIV.
Moreover, the cost of treatment is also not £25,000 a year, as Farage claimed, but between £8000 and £12,000. Treatment is necessary to prevent onward transmission, the PHE points out.
• Looking abroad, Sophie Arie reports on grim news from Iraq, regarding the self proclaimed Islamic State (IS). She says that Iranian and Iraqi media say that militants fighting for IS have executed 10 doctors near the Iraqi city of Mosul after they refused to treat wounded IS fighters. It is not the first time that the media have cited such cases, but it is the first time images have been broadcast that appear to confirm the reports.
• Coming back to the UK, digital editor David Payne reveals that The BMJ, together with six other organisations, is running an election meeting on Tuesday, April 21, at The British Library, at which the health spokespeople of the Conservatives, Labour, the Lib Dems, and UKIP will speak. Your questions are requested.
Annabel Ferriman is the senior news editor.