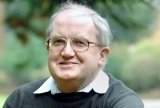 NEJM 9 Apr 2015 Vol 372
1389 The major trials of coronary artery thrombus aspiration for myocardial infarction are TAPAS, TASTE, and TOTAL. Think of a bar crawl in Seville. The TAPAS and TASTE are obvious, and TOTAL could refer to the bill, which is sometimes just chalked on the surface you're leaning on, or to your state of inebriation after eight glasses of fino sherry. Either way, these bars are more interesting than this procedure, which is now ready for burial as a routine intervention for MI. Both TASTE and TOTAL find that it does not improve cardiac outcomes and TOTAL finds an increase in stroke. The accompanying editorial thinks it may yet prove of benefit to high-risk patients, citing observational follow-up and post-hoc subgroup analysis. Maybe one further trial needed in such patients before saying ADIOS to the bartender. But why does cardiology come up with so many failed hopes? It seems so obvious that sucking out a clot as soon as it has blocked a coronary artery will be of benefit, but it just isn't. Even procedures we believe in, like timely percutaneous intervention for MI, aren't having the impact we hoped for. The editorial also points out that, "Although door-to-balloon times have improved significantly over the past 10 years, in-hospital mortality for STEMI has remained virtually unchanged."
1399 Now let's move on to mitral valve surgery and atrial fibrillation. It seems clear we can fix this with a mixture of plumbing and electrical engineering. It gets quite sophisticated: "We randomly assigned 260 patients with persistent or long-standing persistent atrial fibrillation who required mitral-valve surgery to undergo either surgical ablation (ablation group) or no ablation (control group) during the mitral-valve operation. Patients in the ablation group underwent further randomization to pulmonary-vein isolation or a biatrial maze procedure. All patients underwent closure of the left atrial appendage." The primary end-point of the trial was abolition of AF, and by that criterion it was a success, with twice as many in the intervention group remaining free from AF at the end of year. But more than twice as many (21.5%) of the intervention group need to have a permanent pacemaker fitted. "Establishing the effects of ablation on long-term survival, stroke incidence, the need for rehospitalization, repeat rhythm procedures, and freedom from anticoagulation therapy requires further study."
1410 Good old blood. Two trials—one in Canadian critical care patients, and one in US patients undergoing complex cardiac surgery—compare the effect of giving red cells stored for 10 days or less with giving those stored for 21 days or more. There was no difference in outcomes.
1430 The name "Waldenström's macroglobulinaemia" has a certain elephantine charm, and I dimly remember it from student textbooks. Encountered in a person it loses all appeal, because it is an uncommon malignant B-cell lymphoma that is associated with an accumulation of clonal lymphoplasmacytic cells and monoclonal IgM secretion. "Bruton's tyrosine kinase" is another likeable eponym which was invented more recently (1993). Now it so happens that in individuals with a single activating somatic mutation in MYD88, the progress of Waldenström's macroglobulinemia can be arrested by inhibiting Bruton's tyrosine kinase. The drug that does this when all else has failed is ibrutinib, already used to treat relapsed chronic lymphatic leukaemia. It costs over £5K for a month's course. As usual.
JAMA Intern Med Apr 2015
OL Last week I failed to mention the "apple a day" study which appeared on the website on 30 March, perhaps with a view to getting media attention on April Fools' Day. Anyway, it's a reasonably neat idea, and quite as valuable as every other dietary study I have read. Some believe that the origin of the saying "An apple a day keeps the doctor away" was to do with constipation: the apple was needed to avoid the aperients and enema tubes once carried by doctors. This study based on the US National Health and Nutrition Examination Survey takes it more literally and counts the consultation rate for apple eaters v non-eaters: "Evidence does not support that an apple a day keeps the doctor away; however, the small fraction of US adults who eat an apple a day do appear to use fewer prescription medications."
OL Two good quality papers on the JAMA IM website suggest that that the upper threshold for the benefit of exercise in older people is very high, and that we oldies should be doing more than taking the odd walk and doing a spot of gardening. For some of us, this comes as bad news. If this is so, can longevity really be worth it? In a prospective cohort study, Australians aged 45 to 75 showed "an inverse dose-response relationship between proportion of vigorous activity and mortality. Our findings suggest that vigorous activities should be endorsed in clinical and public health activity guidelines to maximize the population benefits of physical activity."
OL The other study is based on a mixture of American and European data from prospective cohorts totalling over 600K men and women of median age 62. The conclusion is that meeting the 2008 Physical Activity Guidelines for Americans minimum by either moderate- or vigorous-intensity activities was associated with nearly the maximum longevity benefit. These guidelines mandate:
• 2 hours and 30 minutes (150 minutes) each week of moderate-intensity aerobic activity,
OR
• 1 hour and 15 minutes (75 minutes) each week of vigorous-intensity aerobic activity,
OR
• An equivalent mix of moderate- and vigorous-intensity aerobic activity.
Actually, if I design and ride a tricycle with a reading desk, I can probably manage that.
OL And here is a study to look away from if you have peripheral vascular disease and are getting near the nursing home stage. The data were collected from all nursing homes in the United States participating in Medicare or Medicaid, and they looked at every resident who had undergone lower extremity revascularization. The outcomes could hardly be more depressing. "Prior to surgery, 75% of the residents were not walking; 40% had experienced functional decline. One year after surgery, 51% of patients had died, 28% were nonambulatory, and 32% had sustained functional decline… Of nursing home residents in the United States who undergo lower extremity revascularization, few are alive and ambulatory 1 year after surgery. Most who were still alive had gained little, if any, function."
Lancet 11 Apr 2015 Vol 385
1406 This week's print Lancet features a trial of Crohn's disease management after intestinal resection, which has been on their website since 23 December 2014. I thought I might have commented on it already, but looking back I find I haven't. This proves that cognitive impairment can be induced by scrolling down the Lancet Online First list on a regular basis. And actually this admirable Australian-New Zealand trial is very hard to summarize. I won't even try, but if you look after people with Crohn's disease, it's worth reading through the "Interpretation" section of the abstract a couple of times:"Treatment according to clinical risk of recurrence, with early colonoscopy and treatment step-up for recurrence, is better than conventional drug therapy alone for prevention of postoperative Crohn's disease recurrence. Selective immune suppression, adjusted for early recurrence, rather than routine use, leads to disease control in most patients. Clinical risk factors predict recurrence, but patients at low risk also need monitoring. Early remission does not preclude the need for ongoing monitoring." Among the funders was the Gutsy Group—as the Australian IBD charity calls itself. Gutsy.
1472 An article called "Public mental health: evidenced-based (sic) priorities" begins by saying that "The Chief Medical Officer's Annual Report, 2013, Public Mental Health Priorities: Investing in the Evidence, will be published in England this week." Not true. It came out in September 2014, so, like the report itself, this article seems a little late to the press. Co-written by the CMO herself, it appears to be an attack on the nomenclature of mental health outcomes. This may be justifiable, because I could hardly understand a sentence in it. The Lancet is getting seriously bad for my cognitive function: it's a public mental health emergency.

BMJ 11 Apr 2015 Vol 350
One health emergency I feel completely safe from is outpatient uterine polypectomy. But reading about it did make me squirm a bit in sympathy for those fellow-humans who have uteri. Delving in there with a miniature hysteroscope can't be too pleasant for the delvee, and the account of it in this paper is not too reassuring: "Despite fewer serious complications and avoiding hospital admission and general anaesthesia, the outpatient procedure was associated with more technical failures, increased postoperative pain, and reduced acceptability to patients. Over 90% of uterine polyps were considered feasible to remove in an outpatient setting, but failure to completely remove polyps was higher in conscious women owing to the limitations of miniature endoscopic equipment and patient tolerability." So this head-to-head trial of OP versus in-patient treatment ends up being more descriptive than definitive. There were four uterine perforations in the in-patient group who had traditional procedures under general anaesthesia. One of them required a bowel resection. On the other hand, the OP group had the adverse effects already listed. Not an easy choice.
In the run up to giving a couple of talks for Evidence Live, I' m suffering from evidence based medicine fatigue. Why do so many harmful interventions get popular, and why is it so hard to get rid of them? The usual answer is that they were sold on the back of bad trials and dodgy physiological logic. And it can be very hard to get funding or other support for trials which question common practice. The use of hydroxyethyl starch 6% and albumin 5% as a fluid replacement in trauma and surgery became popular on the basis that "colloid" replacement must be better than "crystalloid" replacement, since more of the fluid stays in the circulation. Now it is clear that in many contexts, these solutions can precipitate acute renal failure. A trawl through the records of over a million Americans who underwent joint arthroplasties confirms that these fluid additives harm people in that situation too, and that although the use of starch-containing replacement has diminished, use of albumin has risen—and may actually be more harmful.
Plant of the Week: Fritillaria persica
Just as periwinkle can mean a mollusc or a creeping plant, so fritillary can mean a butterfly or a spring-flowering bulb of the lily family. The etymology is strange. Apparently fritillary derives from fritilla, a modern Latin word invented to mean "dice-box." Perhaps dice-boxes have a reticular pattern of decoration, because that seems to be the only thing in common between the wild European flowers and the various butterflies called fritillaries.
Anyway, lovely word, lovely plants. The one I'm talking about here does not in fact have a reticular pattern of decoration but hangs its dark purple flowers in tiers of small bells. Like all fritillaries, it has long pointed leaves which in this case are an attractive grey colour.
This is a very striking and aristocratic plant. As its name suggests, it grows in Iran, and also in Iraq, Syria, Palestine, and other hot sandy places. Place it in cold English mud and its large bulb will soon rot away. The books recommend providing it with its own bed of sand and grit in a sunny place. That's quite a big ask for a plant that carries its spectacular flowers for little more than a week. I think I'll put the ones I've just bought (very cheaply, by a fluke) into a large pot of compost mixed with sand and once it has died back, remove the bulbs and replant them in the winter, covering the pot to keep it nearly dry. Except I'll forget.