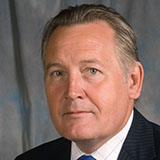 In January, the Royal College of Surgeons published a consultation on proposals to improve standards in cosmetic surgery. It is open until Friday 6 March 2015.
Although the vast majority of cosmetic surgery is carried out in the private sector, we hope that doctors from across the different medical specialities, who work in the NHS and private sector, will respond and give us their views on how best to protect patients. We would value feedback from all medical professionals—not just surgeons—to help shape the final recommendations that we move forward with.
The Keogh Review—published in 2013—identified that there is no common qualification for individuals who perform cosmetic surgery, as it covers a number of surgical areas. Nor is there an accredited public register which patients can easily use to check a surgeon's credentials.
The review recommended that The Royal College of Surgeons (RCS) should establish an Interspecialty Committee on Cosmetic Surgery "to set standards for cosmetic surgery practice and training, and make arrangements for formal certification of all surgeons regarded as competent to undertake cosmetic procedures, taking account of training and experience."
We did this and under the proposals, surgeons working in the private sector will have to prove they meet new standards of training to be certified and included on a voluntary register. This will be publicly available to employers and patients so they can make informed decisions and check an individual is appropriately trained. To obtain certification, surgeons would have to be on the GMC's specialist register in the area of training that covers the operations they wish to perform. For example, a plastic or general surgeon could be certified to do breast surgery. They will also need to demonstrate they have:
• undertaken a minimum number of procedures within the relevant region of the body in a facility recognised by the health regulator;
• the appropriate professional skills to undertake cosmetic surgery; and
• provide evidence of the quality of their surgical outcomes.
The British Association of Aesthetic Plastic Surgeons (Baaps) recently published figures which revealed that patients underwent more than 45,000 cosmetic surgical procedures last year (2014).
Among the most popular procedures were breast enlargement, blepharoplasty (eyelids), face or neck lift, breast reduction, liposuction and rhinoplasty (nose jobs).
Undergoing any kind of operation involves risks and it is not something that should ever be undertaken lightly. More than anything, patients should feel informed and empowered about whether or not they want to have the procedure, a realistic view of the outcomes, and have confidence in their surgeon.
While the college will establish a voluntary register of cosmetic surgeons, we would like to see the General Medical Council given the ability to establish an official register. The GMC, unlike the RCS, has the power to take legal action or refer a surgeon to a fitness-to-practise panel where appropriate. This requires a change in the law and we urge the next Government to prioritise legislation to protect patients undergoing cosmetic surgery.
You can provide your views on the proposals being put forward by responding to the consultation here.
Stephen Cannon is a surgeon and chair of the Cosmetic Surgery Interspecialty Committee (CSIC). He is also the vice president of the Royal College of Surgeons.
Competing interests: None declared.