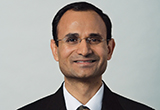 A lot, it turns out, about healthcare transformation.
A fifth generation wine producing family in Spain faced the challenge of transforming itself in the late 1990s. The family vineyard in the region of Priorat, south of Barcelona, had been losing money for many years and past attempts to turn it around had failed. One day in September 1998, when Ramon and Valenti Llagostera, two brothers from the family, were on the wine estate helping with harvesting, one of the brothers tasted some of the grapes and was struck by how good they were. He asked, "What if we only produced the best grapes and sold a high quality wine?"
They took this transforming vision of producing a premium vintage wine in a region known for low quality bulk wines to their uncle. When asked how the brothers proposed to make this transition work they said that the family would have to accept a transition period of a few years in which some of the grape vines would have to be replaced and some pruned.
Having obtained their uncle's consent, the two brothers took a significant risk by leaving high profile jobs and committing full time to the vineyard.
What was perhaps even more unusual was that they took this vision of transformation to the entire region by approaching other vineyard owners.
In 2001, when the brothers released their first vintage wine, they received 98 points from a leading wine critic—the highest for any Spanish wine—and their wines went from selling at $9-10/bottle to above $100. In a few years, the entire Priorat region was transformed into an area where many vineyards produced vintage wines and became a destination for wine lovers, much like Napa Valley.
So what might this have to do with hospital management or transforming culture in a medical unit? I asked doctors in our obstetrics unit this question after showing them a video lecture by Richard Boyatzis in which he discussed this case. The doctors identified the following features of a good change management process: Firstly, you need a person or a small group of people to have a transformative vision. Secondly, you need to accept a transition period of struggle. Thirdly, one has to take risks in order to pursue a vision. Fourthly, you have to carry people along with you. And finally, success can exceed expectations.
In our own nonprofit hospital we are fortunate to have a small group of managers and clinicians who share a vision of delivering high quality healthcare. Like the two brothers who were not fazed by the difficult soil conditions or attempting something that no vineyard in their region had done, we have not allowed arguments of small size or "it's not possible with private Indian patients" to stop us from trying to transform our quality.
We are beginning to see results. In our quest to lower caesarean section rates to medically justifiable levels (the World Health Organization recommends a rate of 10-15% and, for comparison, the average rate in Sweden is 17%, 26% in the UK, and 33% in the US), we have achieved a rate of 32% in our staff unit in 2014. This is well below the rate of 79% that we had in our own hospital before we started this work back in 2002, and also below the average caesarean rate of 54% for private hospitals in Delhi as recorded in our DELCARE survey.
In this instance, the vision for transforming our maternity unit into one that measured outcomes and committed to evidence based practice came from me, the chief executive. It was risky to pursue this course because there was limited enthusiasm for such an initiative among our fee-for-service visiting consultants on whom we depend to bring in patients. Our transition period has lasted several years, over which we have learnt about the importance of providing support for data collection, the benefits of participating in a collaborative, and the critical importance of having clinical leaders who believe in the vision.
Other areas that we have tried to improve in are support services, such as the telephone exchange and the cleanliness of toilets; reducing waiting times in the antenatal clinic; reducing delays in moving patients; improving the reliability of turnaround time for lab results; increasing breastfeeding rates among patients; nurses' skills training; and increasing patient satisfaction by using a closed-loop feedback system.
We hope that in time we will be able to share what we have learnt with other hospitals in Delhi and inspire improvement in care across the city.
These are lofty dreams that will require a lot of hard work and luck to realize. But, as Richard Boyatzis says, success will critically depend on whether or not we can build a shared vision—one that takes into account peoples' ideas, feelings, and, most importantly, their dreams. Healthcare organizations around the world would do well to keep these change management insights in mind as they attempt their own transformations.
Competing interests: None declared.
Abhishek Bhartia is the chief executive of Sitaram Bhartia Institute of Science and Research, a nonprofit hospital and medical research centre in Delhi.