Until recently, Ebola was rarely heard of in the developed world, but during the last few months, we are receiving such a high volume of daily information on Ebola virus disease (EVD) that this blog would have been different if written a few weeks earlier or later. It is worth noting that all The BMJ articles referring to the EVD outbreak have been made free of access.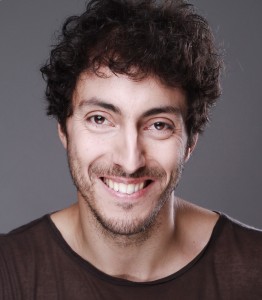 As we have seen both in Spain and the United States—the first two countries dealing with EVD out of Africa—we share current ignorance in this field with most Western healthcare workers, politicians, journalists, and even scientific advisers.
On both sides of the Atlantic we have experienced lack of awareness, improvisation, deficient transparency, demagogy and the lack of proper scientific evidence behind certain political decisions, media overreaction and alarmism, institutional disrespect to patients, and the lack of training of healthcare workers. Even in such exceptional circumstances, Western citizens demand a perfect answer, while most political or scientific leaders lack the wisdom and courage to recognize their limitations.
On the other hand, in what seems a parallel world, Liberia, Guinea, and Sierra Leona are dealing with a humanitarian crisis, all while lacking the minimal infrastructure to deal with it and depending basically on the commitment of their local healthcare workers. If EVD is posing a challenge for Westerners, it is hard to imagine what is happening in Africa, where they are responding to an emergency at the same time as creating a health system.
Some of these concerns were tackled during a conference we recently attended at Columbia University, named, "The Ebola crisis: What it means for west Africa and the world."
"The world is not equipped for a large scale disaster, we don't have a reliable global system," stated Jeffrey Sachs, director of the Earth Institute, which hosted the conference. EVD is one of several emerging diseases that we will be facing owing to factors such as climate change, poverty, social inequalities, and increased travel between countries in a globalized world. As this economist recalled of the largest zoonosis to date, by the time the first cases of HIV were detected in the US in the early 1980s, millions had already been infected in Africa.
"WHO [World Health Organization] is not an operational organization on the ground level," he added, while discussing criticism that it did not blow the whistle early enough to control the current EVD outbreak, perhaps because WHO was expecting the self-limitation of previous EVD episodes.
We are addressing this humanitarian crisis with two parallel responses. In the Western world, we are putting all our resources behind serving a few particular or potential cases. "Only 6% of US health workers felt prepared to tackle Ebola patients," according to Robert Kanter, senior research scientist of the Earth Institute, who highlighted the need for mandatory requirements for training, as well as a mechanism of enforcement and accountability.
There have also been concerns about how to tailor messages to the media and with the appropriate balance of information. Although there have been some well written and balanced news reports, much of the media coverage has centered on the few Western patients who've contracted the disease, even though an estimated 5000 Africans have died.
Meanwhile, in west Africa the action is focused on avoiding an exponential growth of infections. As Chernor Bah, Sierra Leonean UN peace activist, said, "this becomes even more difficult because the control measures touch our soul, our identity as human beings, and as a nation."
Robert Klitzman, professor of psychiatry at Columbia, highlighted that non-governmental organization MSF has been leading from the frontline to tackle the problem, more so than WHO, US, or European administrations, which were weakened by growing budgetary restrictions and a lack of leadership. Nevertheless, according to Sachs, "each minimal improvement can lead to a change from a chain reaction to a self-limited problem."
The ethical conflicts posed by experimental therapies, which have been made available mostly to Western citizens, were pointed out by Klitzman. The development of both vaccines and treatments faces numerous problems of financing, distribution, and prioritization. The decision on who will be receiving any new eventual vaccine—health workers, children, patients who are older—and even who will be making such decisions, are a concern. Will any new developed intervention be affordable for the countries that are most in need of them?
It may not sound politically correct, but having to deal with the few EVD patients we've had in Europe and the US may have been the best thing that has happened to the affected west African countries, since it drew more attention to the far more critical situation there. Every day many people are dying in the continent and many more are expected to die. Furthermore, the risk of the disease spreading to countries in Latin America or Asia, which lack the resources of the US or the EU, is far more than real.
It is a time for humility for all of us: alleged experts, international institutions, governments, and Western citizens in general. Not everything has been done wrong, nor do the expectations for a perfect response seem realistic. Each country faces different challenges, but it is necessary to develop global thinking above local, national, political, or commercial interests. Otherwise, the gaps we still haven't solved after AIDS, the pandemic flu, or EVD, will catch us out once again, bewildering us with whatever may come next.
Laura Reques Sastre is a resident doctor of preventive medicine and public health at the Instituto de Salud Carlos III in Madrid, Spain. She has just finished an internship at the Pan American Health Organization/World Health Organization (PAHO/WHO) in Washington DC.
Aser García Rada is a pediatrician who currently works at the primary care center Las Calesas in Madrid, Spain. He is also a freelance journalist.
Competing interests: The authors have no competing interests to declare.