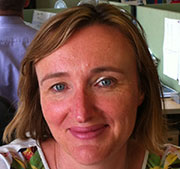 As politicians enjoy a glass or two of the hard stuff during this week's Conservative Party conference, they may like to find time to read a BMJ research paper on the impact of minimum alcohol pricing, and reflect on government policy in this area.
Prime minister David Cameron has reneged on promises to impose minimum prices, preferring instead a ban on the sale of "below cost" drinks. This means that alcoholic drinks cannot be sold for less than the value of tax paid on them. However, the paper by Brennan and colleagues shows that minimum unit pricing in England would be 40 to 50 times more effective in tackling the problems caused by cheap alcohol than the government's "below cost" policy.
The findings were based on complex modelling, which boils down to two principles: the higher the minimum price the greater the reduction in consumption, and the greater the reduction in consumption, the greater the reduction in harms from alcohol. The model shows that the heaviest drinkers, especially those on low incomes, would benefit most from minimum pricing.
Powerful industry lobbies are also central to a feature in The BMJ on the links of patient groups to drug companies. The feature looks at the Multiple Sclerosis Trust—among other charities—which earlier this year welcomed a decision that the drug nabiximols, which had previously been denied because of its cost, should be available on the NHS in Wales.
The trust failed to reveal that it received £5000 in funding from the German drug company, Bayer, which markets the drug in the UK. The only information about drug company funding on the trust's website is in the form of its annual review.
Drug companies are a source of funding for many patient groups, but there is concern that charities should be more transparent about their financial support. "Anytime any organisation takes money from anybody for any purpose there is potential for a conflict of interest," Jeremy Taylor, chief executive of National Voices, the national coalition of health and social care charities in England, told The BMJ.
A lack of transparency is not a problem on doc2doc, The BMJ's community site, where debate and discussion are welcomed. Today, doctors are discussing whether free WiFi should be available in hospitals, as well as the first case of Ebola transmitted in the US.
Anne Gulland is currently community manager on doc2doc.