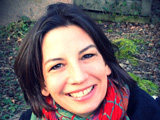 The results of a survey published today by The BMJ on how doctors in Scotland plan to vote in the referendum next month found that 60% plan to vote "no" to independence, while just a third (33%) said they intend to vote "yes." Doctors are more staunchly opposed to independence than the overall population of Scotland, which puts the "yes" vote at 37%, the "no" vote at 52%.
Drilling down as to why doctors plan to vote the way they do showed that most of those (91%) planning to vote "no" said the most influential factor was a belief that the economy will suffer under independence, followed by 72% who feared medical research will flounder.
"Yes" voters believed that people will get better healthcare and social care under independence, and also wanted Scotland to have more autonomy about its healthcare system and how it is financed.
Watching the experience of the English NHS has struck many doctors in Scotland. As one put it: "Seeing how things are changing, and have changed, in the NHS in England, makes me thankful that health is devolved, and it seems that independence could make it easier for Scotland to tailor health and social care to what is needed, wanted, and works locally."
Elsewhere on thebmj.com, consultant cardiac surgeon in Oxford Stephen Westaby tackles the complex issue of publishing deaths rates of individual surgeons. He looks to the experience in the United States, where publication of cardiac surgeons' outcomes data in the 1980s led to gaming of the system and the shunning of high risk patients. Here in the UK, data on surgical outcomes should focus less on individual surgeons and reflect more comprehensively hospital procedures, the whole of the surgical team, and specific departments. "Publication of SSMD [surgeon specific mortality data] has not improved patient choice, waiting lists, equipment, staffing, or team consistency," argues Wetsaby.
According to an Editorial, the question of whether to give tranexamic acid to patients undergoing joint replacement surgery remains unresolved, despite a study of 872 416 total hip or knee replacement procedures in the US. The researchers acknowledge that their study has limitations, but they believe their findings warrant the identification and treatment of patients who are at high risk of bleeding and likely to need a blood transfusion. The editorialists are more cautious, however. They point out some existing uncertainty over the risk of vascular complications, and call for "an adequately powered randomised controlled trial" to resolve this.
Zosia Kmietowicz is a freelance journalist at The BMJ.