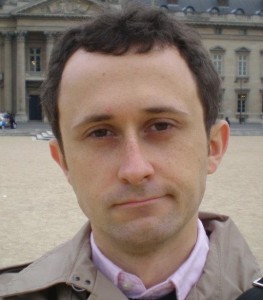 To all the newly qualified doctors about to inaugurate their careers in junior house officer posts across the UK next week, I bestow upon you the secrets to a happy and fulfilling start as a junior doctor. Namely, do not do some of the things that my colleagues and I did (which is a way of hiding the fact that it was mostly me), and you will likely not only survive, but also avoid a few blunders along the way. Of course, this is contingent on having also memorised the entire Oxford Textbook of Medicine front to back. No pressure.
Do not break out into a cold sweat upon the conclusion of the ward round, when you realise that the amount of tasks amassed over the course of the morning is so numerous as to be greater than infinity and therefore mathematically impossible. Instead, have a cup of tea and wait for the trembling to settle down. When your heart rate is once again below a reasonable 120 beats per minute, take a deep breath, barge on ahead, and systematically complete all the jobs in the order of their importance to the best of your ability.
Do not panic if you neglected to write down those tasks by the way. Quick, you can write them all down now! But starting tomorrow, always, always, always keep a jobs list. You will eventually learn how to do this with your eyes closed, while simultaneously making cringeworthy jokes about the canteen serving baked potatoes yet again. Take this time to think of those poor, unfortunate souls whose entry into medicine is concurrently being broadcast to everyone on the latest episode of Junior Doctors. Luckily for you, your first go at performing a manual evacuation will be between you and your patient only (plus chaperone of course).
Do not approach a radiologist for a scan only to explain that the request is because the consultant said it must be so. Continual requests based on whimsy alone will be greeted by a wryly arched eyebrow, rather than the eagerly sought, mystical cuneiform used by radiologists everywhere to mark their approval of radiology request forms. Instead, try to pretend that you have just graduated from RADA, and are set to star in a ripping television legal drama as the feisty head prosecutor. However, rather than photogenically convince a jury to send dastardly villains to gaol by eliciting witty and clever testimony, photogenically convince the radiologists to send patients for scans by eliciting clever clinical histories and laboratory findings. Easy enough, right?
Do not panic at the thought of prescribing paracetamol. It couldn't be simpler: one gram four times a day as required. Unless your patient has been admitted with a possible paracetamol overdose. Or is a child. Or has a low body weight, or is allergic, or doesn't have pain in the first place, or something else entirely. Consider sleeping with a copy of the British National Formulary under your pillow at night (or at least downloading it on your phone for easy access).
Do not call a gastroenterologist a gastrologist. They take their enteric tracts very seriously and deserve a proper amount of respect for it.
Do not ever put off scheduling your annual leave. Even at the best of times, coordinating leave with the rest of your team requires diplomacy and tact akin to the United Nations Security Council at the height of the Cold War. Leaving a ward understaffed is never an option, and part of the price of that stethoscope around your neck is ensuring proper cover back at the job while you frolic in the sun. Wait until the last moment and discussions about leave could resemble the Mexican standoff finale of a Quentin Tarantino film. Even if you get out alive, there will be signs of a struggle and spilt blood everywhere.
And finally, and most importantly, do not pay much mind to silly lists telling you what to do. You survived medical school, finals, and the foundation allocation process, and you are now a junior doctor. If you realise that you have a lot to learn, ask for help without hesitation, and always try to do the right thing, you should be okay.*
*Once again, contingent on having also memorised the entire Oxford Textbook of Medicine front to back—just kidding.
Correction: This blog was amended on 4 August 2014. It previously said to prescribe one milligram (instead of one gram) of paracetamol four times a day as required.
Martin Kaminski completed his foundation training in north west London. He spent this year as a research associate in the gastrointestinal unit of Massachusetts General Hospital, Boston, and will begin core medical training at King's College Hospital NHS Foundation Trust this month.
Competing interests: I have read and understood the BMJ policy on declaration of interests and declare that I have no competing interests.
Read this BMJ Careers article: Doctors invited to offer top tips to F1 colleagues on first day on job.