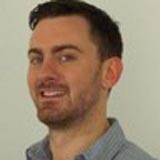 "The BMJ is to be applauded for taking the lead in facilitating meaningful patient partnership," posted Effy Vayena, senior research fellow at the University of Zurich, yesterday on bmj.com in response to an Editorial by our own Tessa Richards and Fiona Godlee.
Their Editorial, "The BMJ's own patient journey," described the launch of the journal's international panel of patients, patient advocates, and clinicians "to help us develop a strategy to advance the 'patient revolution' in healthcare." The aim is to have patients truly partnering in editorial decision making—in peer review, as just one example. But Vayena thought, "An important piece of the jigsaw is underplayed in the article's articulation of the dimensions of patient participation. This is the phenomenon of patients . . . playing a leading role in initiating and conducting health research . . .
"In recent years, articles have appeared in reputable scientific journals that were the product of research proposals devised by and carried out by patient groups, often facilitated by online social media."
"What [this] is in prospect, therefore, is a patient-centred revolution that goes even deeper and has profounder implications, since it challenges the dichotomy of patient versus researcher, providing a further basis for disrupting hierarchical relations within the health domain."
Yesterday, we also published a Personal View on patient involvement in health services. The NHS user Sarah Thornton slams those in charge for being strong on talk about patient partnership in the design and running of the health service, but weak on actually devising a process so that this can occur systematically.
"Despite the strong rhetoric . . . there has been no consistent strategy for involving patients," she wrote. "The approach to enabling patients and the general public to have more say about how services are planned and developed has been piecemeal, and the bodies set up to facilitate patient involvement have been transient."
She ended her piece with a call for research that uses methods the commercial sector employs to understand consumer behaviour. "Now is the time to explore further whether process mapping of the patient journey can move patient involvement and empowerment beyond the hyperbole."
We're interested to know what you think about patient involvement, so please send us a rapid response to let us know. We republish the most interesting and useful responses as formal letters to the editor.
Richard Hurley, deputy magazine editor, The BMJ.