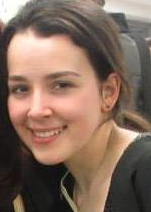 At the end of May, US President Barack Obama unveiled new power plant standards, which are designed to cut pollution and curb greenhouse gas emissions. He should be applauded for this bold step in the right direction, and even more so for recognising and presenting it to the public as a public health policy, which will improve the health of all citizens—particularly children. Climate change is also a health problem. Speaking of the need for stronger standards, the head of the US Environmental Protection Agency (EPA), Gina McCarthy, has called climate change "the biggest public health challenge we face."
Although carbon emissions are still considered primarily a matter for environmental policy, health considerations have been front and centre in this debate, and more so than with any previous set of energy policies. This reflects both the clear synergy between public health and climate mitigation, which is represented by measures to clean up our air, as well as the personal resonance of problems like smog and asthma for many citizens.
In his address announcing the plans—broadcast from the respiratory ward at the Children's National Medical Centre, Washington DC—Obama focused heavily on the links between air pollution, climate change, and health. The setting was well chosen: children are particularly vulnerable to air pollution's health effects, and the actions we take, or do not take, on climate change today will dramatically influence their future. Moreover, health is an issue that may resonate more strongly with many US citizens than the politically divisive discussions around climate change.
With characteristic eloquence, Obama summed up the case for the proposed policies: "Putting these guidelines in place will help protect the health of vulnerable Americans, including children and the elderly . . . (The guidelines) are going to help us leave our children a safer and more stable world." In announcing the plans, he cited the findings that up to 2100 heart attacks and 100 000 asthma attacks would be avoided even by the first year after their implementation, with these figures rising in subsequent years as a result of falling chronic exposure to air pollution.
Last June, President Obama announced the US Climate Action Plan, stating his commitment not to leave today's young people "a planet that's beyond fixing." These new guidelines are a core pillar of that plan. If successfully implemented across the US, they will lead to a 30% reduction in carbon dioxide emissions from power plants by 2030.
At the same time, the tighter emissions standards will help to cut particulate matter, nitrogen oxides, and sulphur dioxide—all of which are harmful to health—by over a quarter. The associated financial savings go a significant part of the way towards covering the cost of such a transition. The EPA's impact analysis document accompanying the proposals estimated total cost savings from the health benefits of the measures. These savings range from $17bn to $40bn annually in 2020, which includes both avoided mortality and increased economic productivity resulting from fewer days off sick. It also projected significant cost savings (of 8.5%) on the average citizen's electricity bills by 2030, after a smaller increase (3%) in 2020.
As is to be expected, and particularly in America's polarized political environment, the response has been mixed. While many are in favour, including 128 major US companies and two thirds of the US public, there has been a backlash against the measures from other areas.
In particular, various groups funded by fossil fuel companies and private donors—such as the Koch brothers, who own several of America's most polluting companies—have spoken against the plans. One such group, the American Legislative Exchange Council, is encouraging state attorney generals to bring lawsuits against the regulations. While the Koch brothers' fundraising network has stepped up fundraising efforts for a new energy initiative, with what has been described as "a deregulatory, pro-consumer spin."
It is not only billionaire industrialists who are joining the debate, however. One particularly outspoken critic of the plans has been West Virginia senator Joe Manchin, a democrat, who refers to the move as a "war on coal." Although Obama wouldn't use the phrase, Manchin is right: this is a "war on coal." It is driven by a desire to realise important short and long term health benefits by moving from 19th to 21st century energy sources.
This step in US politics—arguably long overdue from the perspective of many other countries—can only help to increase international ambitions to tackle climate change, particularly given the US's political influence and large share of global emissions. Although it is early days yet, there are encouraging signs that China is attempting the transition from its current heavy dependence on coal, towards a greater proportion of renewables and natural gas in its energy mix—driven in large part by health concerns. US leadership on this front could certainly help to accelerate this shift.
The health benefits—and associated cost savings—of action on climate change are also a useful argument in favour of tougher measures on pollution here in the UK. Pollution from coal burning power plants causes 1600 deaths each year in Britain, and over 350 000 lost working days. Air pollution from other sources, particularly fossil fuels burnt by cars and lorries, kills a further 27 000 people each year. Health professionals need to take this public health threat—and the health risks of climate change, which are connected—much more seriously. We need to advocate for cleaner energy, greater investment in active travel (i.e. walking and cycling), and home insulation. And we need to hold our leaders to account on their existing climate commitments—calling on them to take additional steps that will protect populations' health from air pollution.
There is another way in which health professionals can help move this conversation forward: by calling on their representatives to end their investments—direct and indirect—in fossil fuel companies, and doing likewise themselves through personal financial decisions. The many adverse health impacts of fossil fuel use now far outweigh the health benefits of these fuels, particularly in wealthy countries. Moreover, these resources can be diverted towards clean alternatives that often have good rates of return.
Obama himself spoke in favour of this type of action, often termed divestment, in a recent speech at UC Irvine, saying simply, "you need to invest in what helps, and divest from what harms." On this side of the Atlantic, those attending the British Medical Association's Annual Representatives Meeting this week will address the topic in the fossil fuel divestment motion, which has been proposed by several committees.
The recent US regulations have demonstrated the importance of evidence on the health consequences of climate and energy policy. In a world where one in eight deaths globally are attributable to air pollution, these arguments are no less applicable in Europe or China. The health community must rise to this challenge, and ensure that its own actions are contributing to the solution, not the problem.
Isobel Braithwaite is a fourth year medical student at University College London, with an intercalated MSc in public health last year. She coordinates the national student group Healthy Planet UK and can occasionally be found on twitter as @izzybraithwaite.
Competing interests: I declare that I have read and understood the BMJ Group policy on declaration of interests, and I hereby declare the following interest: Voluntary role as coordinator of a student climate and health advocacy organisation (Healthy Planet UK), and involvement in unpaid work with the Global Climate and Health Alliance.