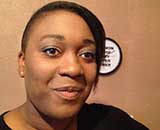 I'm a bit of an Apple lover. Not the fruit, but the company, although the odd golden delicious has been known to make an appearance in the fruit bowl. The millions of apps and games available across their products can be invaluable for everything from finding your way to the nearest free water facility (GiveMeTap), to killing an hour with such vices as CandyCrush, which happens to be the guilty pleasure of Ilora Finlay, a member of the House of Lords, and professor of palliative medicine at Cardiff. Personally, I'm not a fan, preferring to spend time on Pinterest, collating boards and keeping an eye on The BMJ's Pinterest activity.
Do you read the warning labels or list of possible adverse effects before taking your medication? An Editorial, published on bmj.com yesterday, discusses the problems associated with communicating the harmful effects of medicines. John R Geddes and colleagues successfully highlight the many factors that could prove problematic, such as patients self harming based on the health warnings, societies' risk aversive nature, and the media's love of jumping on the harmful effects of drugs rather than the positive outcomes.
With a current death rate of around one in three, the newly identified Middle East respiratory syndrome (MERS) coronavirus is creating concern. The worry is that it will spread and contaminate thousands, similar to the SARS (severe acute respiratory syndrome) coronavirus in 2002-03. Devi Sridhar and colleagues put forth a convincing argument as to how and why the World Health Organization has been invaluable in facilitating an international response to the current MERS situation.
In their Analysis article, they also provide a breakdown of the WHO's current financial quandary, explaining why smaller donor countries are increasingly worried that the organisation is becoming a puppet to the larger donor countries, such as the UK and the US, who make up a considerable proportion of donations to WHO.
While on the subject of the WHO, a letter has been sent to Margaret Chan, director general of WHO, signed by a group of 129 public health doctors. The letter urges Chan to stick to the evidence, and ignore the tobacco industry's attempt to align themselves as "partners," when deciding how to regulate the use of electronic cigarettes. The News story outlines the main points of the letter and makes for interesting reading. Signatories hail from across the globe, including the main donor states of WHO, which, incidentally, are also home to many of the tobacco industry's main players, so I'll be watching this play out with increased interest.
Tinuke Bernard is assistant editor, web production, The BMJ.