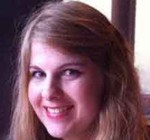 "What is the most dangerous animal in the world?" Not an obvious opening line to an Observations article by The BMJ's regular columnist Douglas Kamerow. However, if you follow his line of questioning (A shark? The black mamba? Jellyfish?) to the eventual answer, then all becomes clear, for all these fearsome creatures "pale when compared with the havoc caused by the real deadliest animal in the world: the mosquito."
Statistics on the number of human deaths mosquitoes are responsible for range from between 700 000 to 2.5 million (a bit more than sharks measly count of 10 to 20). Mosquitoes transmit malaria ("the big killer"), yellow fever, the viruses that cause dengue fever and several types of arboviral encephalitides, and the West Nile Virus, among others. The perception that these diseases are only a problem in the tropical areas of the world is a false one, says Kamerow, who points out that they are even a threat to parts of the US as well.
The solution to this killer, Kamerow says, is neither expensive nor clinically complex: prevent mosquito bites by providing bed nets treated with insecticide, use repellents, wear long sleeves, or take up any other one of the simple, preventative measures available.
Not all solutions are so straightforward though. In this Editorial Christopher Cates, a senior clinical research fellow, scrutinises Loymans and colleagues linked Research paper in the pursuit of determining which treatment for asthma is most likely to reduce the risk of exacerbations in adults. Cates is rather surprised by the study's conclusion that the low dose combination has a higher ranking than the higher dose one for preventing severe exacerbations of asthma. However, by picking apart the study's methodology, Cates is able to point out how "Participants given the higher dose treatment were sicker and the rankings may be unreliable because of confounding by asthma severity."
Above all, says Cates, "Health professionals still need to work with individual adults to titrate their dose of inhaled corticosteroid up or down according to the severity of symptoms." Treating the patient as an individual, and working with them along their treatment path, are not new ideas in The BMJ (we've championed shared decision making and patients' perspectives for a while now), but it seems that they still bear repeating.
As an example of how much more still needs to be done to improve communication with patients, is this News story. According to a review of palliative care (part of an audit carried out by the Royal College of Physicians), in 87% of the patient cases sampled, healthcare professionals had recognised that patients were in their last days of life, but less than half (46%) of patients capable of discussing this had been told. Furthermore, just 21% of such patients were asked about their spiritual needs.
Among the conclusions from the audit's report, are recommendations that all staff who care for dying patients have mandatory training on the subject, including training in communication skills. Hopefully, reports like this lead to more than just recommendations, but other work is already being done to improve end of life care for patients, as Sabine Best, head of research at Marie Curie Cancer Care, outlines in her Blog.
 Kelly Brendel is assistant web editor, The BMJ