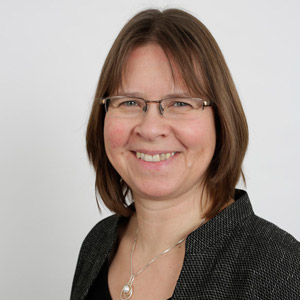 Palliative and end of life care is under researched; there are many unanswered questions to be addressed, and yet resources for research are limited. For research to have a lasting impact, it is crucial that funders understand what is most important to patients, their families, and the professionals who work with them to improve care at the end of life.
So, last year the Palliative and end of life care Priority Setting Partnership with the James Lind Alliance was launched. The Partnership involves over 30 stakeholders, such as Marie Curie Cancer Care, the Motor Neurone Disease Association, Age UK, the Royal College of GPs, the Association of Palliative Medicine, the NIHR, NISCHR, CSO, and AIIHPC, as well as Macmillan Cancer Support, Help the Hospices, the National Council for Palliative Care, and others.
The aim of the Partnership is to improve adult palliative and end of life care in the UK by consulting healthcare professionals, people likely to be in the last years of life, and current and bereaved carers and families about what questions they have that need answering. Once we identify and prioritise these questions, researchers can look to address them, and research funders can better direct their resources.
As with other areas of research, much of the research agenda in adult palliative and end of life care is determined by researchers and research funders, which is why we are keen to engage healthcare professionals, patients, and carers whose voices are not often heard.
A public survey, which was open earlier this year, generated a substantial response—over 1300 surveys were filled in, highlighting a large number of questions. These rich and detailed responses are offering us a very helpful insight into what is most important to healthcare professionals, patients, and carers.
A number of themes have emerged from an initial analysis of the survey responses: among them are managing symptoms and medication, service use, perceptions of palliative care, understanding dying, communication, and support. In the autumn we will start a series of workshops to prioritise the questions, and produce "Top 10" lists of research questions on some of the themes, which will guide where research funds are spent in future.
We are hopeful that people who participate in this project—either by completing the survey or getting involved in the prioritisation—will feel empowered and engaged with the research agenda. We have already had some encouraging feedback.
"I am still so grateful for the carefully researched combination of palliative drugs that allowed my late wife and I to enjoy each other's company right to the very end . . . targeted research that answers some key questions could transform the time that loved ones could spend together." Gerry Devlin, Marie Curie volunteer and Expert Voices member.
"I would encourage anyone with experience of MND past or present . . . voice your experiences or your fears and play your role in a process that will help prioritise the research focus for people with MND in the future." Janine Vince, Motor Neurone Disease Association trustee. Janine's husband Ricky died from the rare inherited form of MND in 1993 aged just 33.
If you would like to be kept up to date with the project or be involved in prioritising the questions, then please email PeolcPSP@mariecurie.org.uk. Visit www.palliativecarepsp.org.uk.
Sabine Best is head of research at Marie Curie Cancer Care.
Competing interests: I declare that I have read and understood the BMJ Group policy on declaration of interests and I hereby declare the following interests:
I am employed by Marie Curie Cancer Care.
The project (PeolcPSP) described in the blog is co-funded by Marie Curie Cancer Care, the Chief Scientist Office, NIHR, NISCHR, AIIHPC, MNDA, ESCR, Macmillan Cancer Support, MRC ,and CR-UK.
Read this related News story: Care of dying review shows shortcomings in palliative care