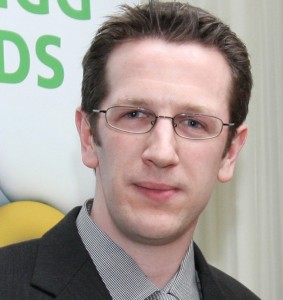 Transport for London (TfL) has been implementing ethical sourcing into our procurement practices since the launch of the Greater London Authority (GLA) Responsible Procurement Policy in 2006. When we first started, very few other public sector bodies in the UK were looking at ethical sourcing. It had traditionally been the preserve of the private sector, where ethical sourcing practices can be a pressing business need because of the possibility of negative publicity and the threat of consumer boycotts. The drivers in the public sector are different—generally, if you live or work in London, it would be very difficult to avoid TfL's services. However, TfL's brand is exceedingly high profile, and protection of that brand through mitigation of potential reputational risks is of great importance. That is by no means the only driver though.
We view ethical sourcing as a key element of our Responsible Procurement Programme because: it improves product quality and efficiencies in business operations; it encourages employee motivation, recruitment, and retention; it demonstrates leadership; and last, but certainly not least, it's quite simply the right thing to do. One of the six goals of the Mayor's Transport Strategy is to "Enhance the quality of life for all Londoners," and we must ensure that this is not done at the expense of reduced quality of life for those in other countries.
TfL's first step was to publish an Ethical Sourcing Policy. This outlines our ethical sourcing goals and the way we intend to achieve them. This policy was important to gain internal buy-in for the approach, to signal to potential suppliers that we are serious about ethical sourcing, and also to strengthen the position of the programme with respect to the EU procurement regulations. TfL then joined the Ethical Trading Initiative (ETI) and the Suppliers Ethical Data Exchange (Sedex), becoming the first public sector body to join either organisation. Membership of these organisations allowed us to learn from, and benchmark with, many of the private sector companies that have been tackling these issues for several decades, which was very helpful.
However, again, the challenges facing the public sector are different, and it is not possible for us to assimilate all of the existing best practice within the public procurement process. To that end, TfL and the ETI formed the UK Public Sector Ethical Sourcing Working Group. Through this group, public bodies can address common issues, share emerging best practice, and adopt similar ethical sourcing requirements in order to best leverage spend with suppliers.
TfL uses a risk analysis approach to prioritise spend categories for ethical sourcing interventions. Not surprisingly, uniforms and clothing come at the top of the list. The high profile nature of the London 2012 Olympics proved to be a good opportunity to implement our full risk management approach to labour conditions in the supply chain in the tender for the London Ambassador uniforms. All bidders were required to provide the full names and addresses of proposed sites of supply.
Furthermore, the successful supplier, Arco, was required to provide audit reports from an approved third party independent auditor for all sites ahead of the commencement of production. Time bound corrective action plans were agreed between TfL and Arco, followed up through desk based evidence or further audits. Have a look at this case study for more information. We will be applying the learning from this process to our forthcoming tender for new uniforms for London Underground staff, as well as to other high risk categories of spend.
Ethical sourcing is a new element of sustainability for many parts of the UK public sector, but one in which significant progress is now being made. The more public bodies can work together to share guidance and resources, develop common approaches to market, and combine leverage; the greater the opportunities for making a real difference to the lives of workers around the world.
Tim Rudin currently holds the position of responsible procurement manager at TfL.
Competing interests: The author has no competing interests to declare.
This blog is part of a series on ethical procurement in the NHS, with other blogs listed below.
Read more at www.bma.org.uk/fairmedtrade