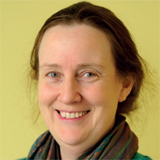 I have just joined the NHS Executive fast track programme. There will be 51 of us in total—36 clinicians from within the NHS and 15 application from outside the NHS. We will need to get up to speed fast on understanding the NHS in England. Here is my starter list of ten key sources of information that might be especially useful to NHS newbies. All feedback and suggestions for additions are welcome.
1.    Watch this video—an alternative guide to the new in NHS England. It attempts the impossible—making sense of the recent changes. Does it in pictures which lessens the pain.
2.    Something people forget to do, including senior decision makers, is to understand how the NHS came into being and how it has developed. The National Archives are a good place to start. You might also like this short account of the history of the NHS. Nothing beats talking to older people about what it was like before the NHS, when healthcare was a luxury not everyone could afford.
3.    Set your personal integrity meter to high. To understand why this is needed then examine what happened at the Mid Staffordshire NHS Foundation Trust and Winterbourne View and read the Francis report.
4.    Hopefully you will be able to implant a whistleblower support gene into your management DNA. This is much needed.
5.    Get hold of a good glossary. The terminology in the NHS is extensive and this one from the Health and Social Care information centre will be invaluable.
6.    You will of course want to peruse the wonderful Kings Fund website. Lots of useful stuff there and they run conferences, workshops, and produce useful analytical reports and papers.
7.    Start getting on top of data. There is a mountain out there. A good place to start is at Dr Foster Intelligence. You will find much more when you start work in your trust. Much much more. You will drown in data.
8.    Curate a journal collection (note use of the uber trendy term curate). Read the Health Service Journal for news; an industry magazine for health service managers in the UK. You will often find copies lying around in Trust Offices. They have a 12 week offer trial. A more academic publication is the British Journal of Health Care Management.
9.    Join the NHS Networks. Set up a profile and then choose how often you get alerts—very good for the basics on what is happening in the health service. I do not use it as a social networking site (yet) but you may want to. The site itself is about as interesting and essential as wholemeal bread, but the editor's blog can be insanely funny: a tonic in your inbox.
10.    Join a professional association. If you are a doctor, then consider signing up to the new Faculty of Medical Leadership. The Institute of Health Care Management has been around a long time and is good for networking, diplomas, and so forth.
Hope this helps!
Mary E Black is a medical doctor currently on the NHS Executive fast-track programme in London. She is on Twitter @DrMaryBlack and uk.linkedin.com/in/maryblack/