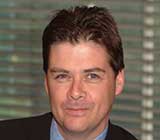 On television we can often tell more from peoples' words or reactions than from any scripted voiceover. In "Protecting our Parents"—a three part BBC 2 documentary, due to be screened on 17 April, this holds very true.
Our society is often afraid to face up to the realities of old age, and a youth fixated broadcast media compounds this. Yet here, we have a moving, thought provoking, and beautifully constructed series, courageous enough to highlight the dilemmas faced by those at the extremes of age and frailty, and when confronted with life changing decisions at the interfaces between remaining at home, being in hospital, or requiring long term care and support. The light touch used by the programme's makers allows us to draw our own conclusions rather than be steered, and to appreciate that these dilemmas come in many shades of grey and have no perfect solution or neat resolution. The cases are entirely typical of the work many of us do day in day out in frontline services.
The films give equal weight to the voices of the older people, their spouses and relations, and the professional staff trying heroically to support them at such difficult transitions. The decisions are fraught with risks, benefits, and regrets, whichever road is taken. In many cases, the outcome which would make people happy is undeliverable in our current systems—from the older person's health not deteriorating in the first place, to a couple being able to stay together or remain safely at home with seamless 24 hour responsive services to support this.
In episode one, we follow three older people, all admitted to Heartlands Hospital following falls at home. Betty, a widow "but not ready to join my husband just yet" is on-the-ball, clear about her wish to get back to the home she has lived in for years, but equally clear that she doesn't want professionals de-cluttering it of much-loved possessions to make it "safer." Jim—already suffering from severe dementia lost his wife just before his admission. She was compensating for his illness and helping him stay put, but on discharge, he would be living alone for the first time in his life. Finally, there is Henry—a proud and dignified man whose wife died three years ago. He becomes unwell with pneumonia just as his (admittedly precarious) discharge home is being planned. Episode two concerns an utterly devoted couple—Kathleen and Leonard, married for 60 years, and whose whole reason for living, in the face of increasing ill health, is one another. She sleeps in her hospital bed, reliant on a care package, and Len sleeps on the living room sofa to be with her. She phones 999 several times each month—not usually for high tech paramedic responses, but for reassurance and low grade support of a type and frequency which statutory social care just can't deliver. This costs money and diverts ambulance crews from more urgent duties—making the case precisely for more integrated health and social services. But how to differentiate one 999 call from another? We see Kathleen on two occasions acutely admitted with severe respiratory infections. Len doesn't last long without her and twice ends up in the same hospital soon afterwards. They have a son who visits when he can, Betty has a caring and involved niece, and both Jim and Henry have children. All are committed to helping their loved ones exercise choice and remain independent, while also equally worried about risks to their welfare. Their concern is etched on their faces. No narration is required.
So back to what the participants say on camera. These quotes give a flavour.
Peter Wallis, a wise and caring geriatrician points out that Betty is, "lucid and capable of taking risks" though her equally caring niece, Rhonda, referring to Betty's existence in a cluttered house, unable to manage the stairs, sleeping in a kitchen which she often risks setting on fire says, "you wouldn't let a dog live like that." Whereas Betty herself, expressing her desire to get back home points out that "the house isn't what it was twenty years ago I admit, but it's still home, they are my things and I don't want anyone else touching them." Dr Wallis goes on "if they (patients) are here in hospital long enough, hospital complications will set in and they will lose ability to be at home so we have to strike a balance." Later, regarding Henry "staying in hospital leads to all kind of risks, but if he had gone home there would have been a range of others."
Ultimately, Betty accepts some help and moves temporarily to a nursing home while her house is cleaned and adapted. Surprisingly, she settles there, likes her room, and jokes with staff that "I might be here for longer than you thought." Jim does leave hospital, but returns to a home he has never lived in without his wife and a one-room triangle of bed, chair, and commode, with the "council maximum" of four short care visits a day, punctuating hours of loneliness. He deteriorates rapidly and is soon re-admitted. Henry, a proud man, who says that "they treat you like kids, trying to do everything for you" is on the point of getting back home with the full support of his children and the staff (despite their concerns that it could go wrong) when he develops pneumonia and dies in hospital, his family around him.
Kathleen and Leonard? Well they are eventually supported in their wish to remain together and in their own home, despite staff trying hard to persuade them to move to a care home together. Kathleen makes a further 38 calls to 999 in the following six weeks.
These shows are a credit to the makers and to all who feature. They provide a moving human insight into the realities of modern health and social care—whose core business is increasingly the care of our oldest old—and the need radically to transform our service models to make them fit for our ageing population. It's an insight that no amount of worthy academic papers or policy documents could match. And it's the first time I have seen a programme which showed those outside of geriatric medicine what it is that we do all day. Most geriatricians are dually certified in acute general internal medicine for non-frail and younger patients. And we know which branch is more complex, more nuanced, and requires a more holistic approach.
Competing interests: None declared.
David Oliver, consultant geriatrician, visiting fellow at The King's Fund, and president elect of the British Geriatrics Society.