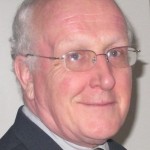 AbbVie have withdrawn their legal challenge against the release of certain company documents on Humira (adalimunab) by the EMA. This followed an offer by the agency to redact parts of the document originally intended for release.
Is this good news? There are those who think it is, but we cannot be entirely sure at this stage, and may never know for certain unless someone manages to see the parts that were redacted.
According to the agency, "The very limited redactions proposed by AbbVie were consistent with the agency's redaction practices and also had no significant impact on the readability of the reports. Therefore, a decision accepting that new set of documents was notified to the company."
According to a Bloomberg report, AbbVie decided to withdraw its lawsuits after the EMA accepted redacted documents from the company and also its "rationale for removing certain commercially confidential information from the clinical study reports that are at the center of the litigation."
"A significant portion of data will be disclosed while protecting the information that is commercially sensitive," AbbVie said in an e-mailed statement.
Some might say that this seems like a win for Abbvie, but this may not be so—corporations always present the outcome of legal proceedings in the best possible light.
Those with more expertise than me will assess the version of the documents that the EMA will finally release and will, I hope, assess if these documents are of scientific and clinical value. This after all is the reason for transparency of clinical trial results.
The settlement may (we don't know) set a new and narrower standard for what is to be considered as commercially confidential information (CCI), but it also means that the European Court will not rule on the interpretation of CCI in this case—although the case taken by Intermune is still ongoing.
The definition of what is commercially confidential remains key to the EMA policy on transparency and to the new regulation on the revision of the clinical trials directive. The narrower the definition of CCI the more transparency.  I will say more about this in my next blog.
Competing interests: I declare that that I have read and understood the BMJ Group policy on declaration of interests and I have no relevant interests to declare.
Jim Murray is a former director of BEUC—the European Consumers Organisation, having previously been the first director of Consumer Affairs and Fair Trade in Ireland. He writes here in a personal capacity. During his time with BEUC, he was a founder and one time president of the Transatlantic Consumer Dialogue. Currently he is a member of the European Commission's High Level Group on Administrative Burdens, and president of the European Foundation for Financial Inclusion.