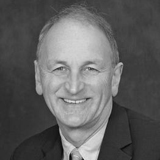 General practice represents a paradox. On the one hand, it is widely and rightly viewed around the world as a model of primary care to be studied and emulated. On the other hand, it is based on small, independently minded units, unable to operate on the scale needed to meet changing population needs.
GPs in some areas recognise that practices have to change to rise to the challenges of an ageing population and shifting disease burden. We have studied four of these areas in our new report, Commissioning and funding general practice: making the case for family care networks, which describes how federations and networks of practices are working to deliver extended services and raise standards of care. These innovations in care are valuable, but much more is needed to ensure general practice really is fit for the future.
In our report, we make the case for the development of family care networks led by GPs and integrated with a range of other services such as those provided by community nurses, physiotherapists, mental health professionals, pharmacists, social care staff, and some services currently provided in hospitals. Family care networks would have responsibility for out-of-hours primary care and would be tasked with providing a rapid and joined-up response to patients at times of crisis. They would deliver care that is preventive and proactive with the aim of supporting people to remain independent for as long as possible.
Practices would have to collaborate through federations and work at sufficient scale to be able to lead the development of family care networks. This is likely to mean serving populations in the range of 25,000 to 100,000 and possibly even larger over time. The opportunity this offers is to strengthen the role of GPs primarily as providers of care, co-ordinating the delivery of services on behalf of their patients and working in collaboration with others to provide joined-up services in the community. Hospital specialists such as geriatricians and paediatricians would work alongside GPs in these networks to make a reality of care closer to home.
Our vision will not be realised unless there are fundamental changes to the commissioning and funding of general practice. We therefore propose that federations of practices should be able to take on a population based, capitated contract that includes funding for the extended services to be provided in family care networks. The new contract would be optional, enabling GPs to retain their existing contracts where they wish.
Funding in the new contract would include the costs of care delivered by practices and there would be flexibility for federations to use savings in other areas of care to increase spending in practices. One of the potential benefits would be to reverse the decline in the share of the NHS budget allocated to primary care highlighted by the Royal College of General Practitioners and others. Key features of the approach we propose include:
the contract focuses on outcomes and not inputs.
providers demonstrate they have the capabilities to manage the contract.
commissioners collaborate to support implementation.
federations provide services direct or commission them from others.
conflicts of interest are managed effectively.
market regulators support rather than inhibit testing of the contract.
The registered list of patients means that practices are uniquely well positioned to take the lead in developing innovative models of care under the proposed approach. But if they are unable or unwilling to do so, then NHS trusts providing community services and acute services should be offered the opportunity of taking the lead, preferably in partnership with practices. At a time when the need for innovation in the NHS has never been greater, encouraging a variety of approaches to be tested and evaluated has obvious attractions, not least in unfreezing ways of working that appear increasingly anachronistic.
The British Medical Association's opposition to our proposals suggests that innovation is unlikely to come from this source. Much therefore hinges on GP leaders at a local level to show the way, building on the examples described in our report and going much further to develop the new models of care needed in the future.
Chris Ham is the chief executive of the King's Fund.
Read the BMJ news: GP networks could be answer to integrated care, report says

This blog also appears on the King's Fund website at http://www.kingsfund.org.uk/blog/