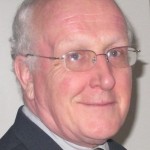 The European Medicines Agency is trying to widen access to clinical trial results for medicines that have been authorised. Its efforts have been blocked, at least temporarily, by a legal challenge in the European Courts from AbbVie, in a case involving the medicine Humira.
AbbVie is in effect the former medicines division of Abbot Laboratories. Not very long ago, Abbot was involved in activities that seem to me to prove the need for more transparency, and not less.
In 2012, the company was required to pay $1.5 billion in criminal fines and civil settlements for promoting a medicine, Depakote, to treat dementia and schizophrenia. The medicine was not authorised for these indications. See: http://www.justice.gov/opa/pr/2012/May/12-civ-585.html
According to the US Dept of Justice:
"Abbott has pleaded guilty to misbranding Depakote by promoting the drug to control agitation and aggression in elderly dementia patients and to treat schizophrenia when neither of these uses was FDA approved. In an agreed statement of facts filed in the criminal action, Abbott admits that from 1998 through 2006, the company maintained a specialized sales force trained to market Depakote in nursing homes for the control of agitation and aggression in elderly dementia patients, despite the absence of credible scientific evidence that Depakote was safe and effective for that use. In addition, from 2001 through 2006, the company marketed Depakote in combination with atypical antipsychotic drugs to treat schizophrenia, even after its clinical trials failed to demonstrate that adding Depakote was any more effective than an atypical antipsychotic alone for that use."
According to the Agreed Statement of Facts, Abbott delayed for years in disclosing the full results of clinical trials showing that Depakote was no more effective than a placebo, and aggressively promoted Depakote through its sales force, special "educational" material, speakers' fees, and selective use of study results.
Abbott carried out a second study on Depakote and had concluded by January 2005 that the results were negative. However, they continued for a very long time to use the first study in their promotion and did not disclose, even to their own reps, the results of the second study. In August 2006 they published a synopsis of the second study, which spoke of the Depakote combination as being "well tolerated." It did not mention that patients treated with Depakote were more than twice as likely to suffer from "somnolence" than those treated with the alternative.
A lot of mischief could have been avoided by a full and timely disclosure of clinical trial results.
The legal case continues. The European Medicines Agency has appealed against the interim decision to block disclosure, and the result of that appeal should be known fairly soon. The full trial on the substantive may be much later, perhaps more than a year in the opinion of some but it could come sooner. Keep cheering for the EMA.
Competing interests: I declare that that I have read and understood the BMJ Group policy on declaration of interests and I have no relevant interests to declare.
Jim Murray is a former director of BEUC the European Consumers Organisation, having previously been the first director of the Office of Consumer Affairs and Fair Trade in Ireland. He writes here in a personal capacity. During his time with BEUC, he was a founder and one time president of the Transatlantic Consumer Dialogue. Currently he is a member of the European Commission's High Level Group on Administrative Burdens, and president of the European Foundation for Financial Inclusion.