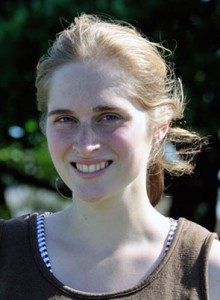 I saw an advertisement for the Clegg scholarship in the Student BMJ magazine and decided to apply on impulse, mainly because our supervisors were urging me and my second year colleagues to find a worthwhile experience and not waste another preclinical summer by innocently enjoying life. To me, someone with an interest in writing and journalism, going to the BMJ sounded much nicer than my colleagues' dull research project proposals. So, was it worth it?
First off, after spending a summer at the headquarters of a medical journal, the idea of a research project doesn't sound quite so dull any more. The best thing about my time at the BMJ was that I got exposure to the whole breadth of topics currently debated in the medical world. Many of the topics I would just take note of, without dealing with them at greater depth, but the Clegg scholarship also offers the fantastic opportunity to write articles for the Student BMJ, to research information in detail, and to observe how an "@bmj.com" email address can open the doors to interviews with experts around the world.
One word that seems to be repeatedly applied to the Clegg scholarship is "self-motivated," but I'd describe it as team motivated. Although coming up with my own ideas was important to get started on a project and I was expected to take responsibility for my proposed pieces, bringing anything to publication is quite an interactive process because there are standards to be met. At the weekly Student BMJ meeting the student editor, Katy, and the senior editor, Helen, would guide any wild ideas into more realistic channels with their grilling questions about what the focus of the article would be, which expert views were needed, and how relevant it was for a student audience… there was a steep learning curve in this process (thanks, you two!).
There are many more learning opportunities, from full access to the BMJ's website and article database to the different editorial meetings. They are a great opportunity to see how news stories are debated, and to even input one's own ideas if one is brave enough (I wasn't). The most fascinating thing to me was getting an insight into the many steps in the publication of an academic manuscript, from seeing peer review in action to attending the manuscript meeting, which is a phone conference with participants from all over the world deciding on the final verdict of which research papers make it into the BMJ. Whatever suspicions I had harboured about the world of academic publication being boring and dusty have been thoroughly dispelled. At the same time, seeing how manuscripts are dissected by the reviewers and the editors has made me much more aware of the many pitfalls in reading about research, and hope that I have become a less gullible reader.
The editorial team is very friendly and supportive, and I especially valued the opportunity to talk to different members of the BMJ office about what they were doing and what their backgrounds were.
A few points dampen my enthusiasm, but these were mainly to do with my own timing, both in terms of the time of the year, and the stage of my medical course that I was at when I undertook the internship. If I were to apply again and had the choice, I would avoid doing the eight week internship in the summer holidays. The main reason is that most articles by a junior author like me required some expert statements or a short interview to substantiate them, but getting anyone to reply to emails in August is a bit of a nightmare! Secondly, being a Clegg scholar is probably more beneficial as a clinical student than as a preclinical student. At least that was the case for me, coming from a very traditional medical school with minimum patient exposure before the clinical years. This is because a lot of what goes on at the BMJ has a strong clinical and practical focus and hence was slightly lost on me.
However, the answer to whether it was worth while is clearly yes. And now just as I have learned some people's names and have stopped getting lost in the Tavistock Square buildings, I have to wave goodbye—what a pity!
Eva Dumann is a BMJ Clegg scholar and has just completed her second year of undergraduate medicine at Peterhouse College, Cambridge.