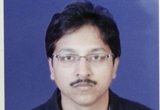 The Annual Health Survey (AHS), conducted by the Ministry of Health and Family Welfare in collaboration with the register general of India, has proved to be a major breakthrough for empowered action group states in India, including Odisha. The objective of the AHS was to yield benchmarks of core vital and health indicators at a district level and to map changes on an annual basis. In the AHS 2010-11 it was observed that Odisha had the third highest infant mortality, under five mortality, and neonatal mortality. Intra-district variations were observed, with Balangir district emerging as the district with the highest infant mortality rate in India.
The survey is a panel study. Moving the survey a step forward, clinical anthropometric and biochemical (CAB) assessments have been added to the survey results.  The survey will bring across various important findings including the prevalence of anaemia, diabetes, hypertension, overweight, obesity, and underweight in the community. The entire process will be carried out by trained paramedical staff and laboratory technicians. Medical officers will conduct the supervision and mentoring of these activities.
Medical officers' training will be conducted in phases at the National Institute of Health and Family Welfare (NIHFW), New Delhi. A similar phase of training for the field level workers (paramedics, laboratory technicians, supervisors) who will be carrying out the survey will be conducted at the identified regional centres for their capacity building.
As a team leader and supervisor, it was encouraging for me to attend the training conducted in NIHFW in May 2013. There were several other doctors participating in the training from other empowered action group states. The training was very well organised, and the hands-on sessions were highly technical. Due care was taken to certify the skills of the medical officers and to ascertain that the inter-observer and intra-observer bias were minimal. Doctor's skills were refined through multiple hands-on sessions. The best part is that only doctors who demonstrated good skills were certified and endorsed as supervisors.
There were a few concerns in the entire process of training. Digital blood pressure measuring machines and digital blood glucose measuring devices, which have been standardized by taking into consideration minimum variation, will be used for the entire survey. This means that the prevalence of hypertension and diabetes may be underreported, as it is known from experience that we generally use these devices for self-monitoring and the results may not be reliable. But in spite of that, cases found to have high blood pressure and high blood glucose concentrations during the survey would mean that they have more chances of being true cases.
Competing interests: My training was sponsored by Sambodhi Consultancy Pvt Ltd who has signed MoU with RGI for conducting the survey for some of the districts in Odisha.
Sandeep Kumar Panigrahi is a programme coordinator in community based child health as a deputee of UNICEF.