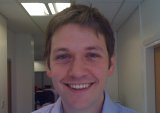 The dust has settled following last week's industrial action on pensions. Online forums, Twitter, and blogs have been alight with doctors giving their views—who do they feel have been the winners and losers?
Winners
Andrew Lansley
The public and press opinion was mostly against the "greedy" doctors, and, for once, right behind the government. Andrew Lansley, "will be applauded for not giving in to pressure," and will be the only person to benefit from the day, wrote one doctors.net.uk forum user.
Doctors on the brink
For any doctors on the brink of burnout, Thursday's industrial action may have come at just the right time. For many of the GPs on Tiko's GP Group (TGG) it was a quiet and relaxing day. For one, it "felt like coming to work on a Sunday" (not that most GPs would remember what that feels like).
Doctors approaching retirement
Were doctors who decided not to take industrial action doing so for the good of their patients or out of self-interest? I overheard one saying "why would I strike? I'm over 50 so the pension changes don't affect me." These "financially buoyant, 40+ year old doctors have undermined the whole effort," said one trainee on TGG. "There's no love in this game, just ambition and self righteousness."
Losers
BMA
The profession had managed to achieve that unlikely feat of getting all the negative publicity and political damage of an ill-judged strike whilst for the most part doing a normal day's work. Indeed, patients were "mostly unaware that we [were] on strike even."
"When push came to shove, doctors crumpled like meringues" wrote Tony Copperfield on his Pulse blog. It was a "very poorly executed strike," and doctors had been "destroyed in the PR battle" said GPs on TGG.
So who is to blame? "The strike was not only a strategic but also a tactical mistake," tweeted Richard Smith. "New leadership is needed at the BMA."
Armbands
The biggest unanswered question from the day is what percentage of doctors decided not to take industrial action to avoid having to wear the cheesy armbands provided by the BMA. Never mind the slogan, one more "robustly built" doctor had to abandon his band: "I took the armband off after my hand started going dusky." Then there were the stickers. "I'm using the BMJ stickers, but they don't. At least, not to my scrubs."
Industrial Action
With only 8% of doctors taking industrial action (according to the government), this wasn't the best example of solidarity and trade unionism. It's good to know then, that members of the doctors.net.uk forums can be relied on to take a stand for the profession, with 67% of doctors from a straw poll of 275 saying they took part in the action. Don't mention the "s" word though: "it seems some of us still think industrial action and strike are one and the same. Pitiful."
Patients
With operating theatres filled with arm band wearing surgeons refusing to carry out routine operations it was a "good day to have an emergency or need a trauma procedure."
However, many patients were left frustrated by routine operations and appointments being postponed or cancelled. But what about the long term consequences of the government refusing to back down on changes to doctors pensions? The ENT Registrar spells it out: "at 68 I don't think my arthritic thumb will be able to give enough pressure anymore to stop the bleeding and I'm pretty sure I won't be able to run fast enough to get to that arrest call."
Tom Nolan is a GP trainee in London.