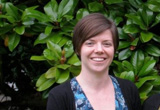 Welcome to the BMJ's industrial action live blog. Today doctors across the UK will be taking industrial action for the first time in nearly 40 years to protest against changes to the NHS pension scheme. Around a quarter of general practices and four out of five hospitals are expected to be affected by the action, in which doctors will postpone all routine appointments and provide urgent and emergency care only. We'll be reporting on the action as it unfolds and keeping you up to date with the dispute.
How are you taking part in the day of action? Let us know at hjaques@bmj.com.
———————————–
16:59 That's all folks.  The BMA industrial action will run until midnight today, with the possibility of further days of action according to Brian Keighley, chairman of the BMA in Scotland. "The ballot undertaken by the BMA allows more action to be taken after 21 June," he told The Scotsman. "The BMA will assess the reaction from governments, patients and doctors before deciding what their next steps will be." We however shall be finishing at 17:00, with further live blogs also a possibility.
16:49 Our live blog is drawing to a close for today, so last up here's the chair of the BMA Council Hamish Meldrum versus Health Minister Simon Burns on the BBC today.   Doctors have taken the decision to strike "very very reluctantly," said Dr Meldrum, and he sympathises with doctors who do not wish to strike and "take this dispute out on patients." The BMA has taken steps to minimise the impact of this action on patients, he added. "I'm not out to maximise the adverse effect on the public, far from it," he said.  However Mr Burns suggested that the pensions deal is fair and will not be changed as a result of the industrial action.
16:45 Dean Royles, director of NHS Employers, has just commented on the action. "We genuinely feel for and share the distress of the thousands of patients that have been affected by this industrial action. This action is not fair on them," he said.  "We are of course relieved that the strike does not appear to have been as damaging as had been feared. The good news is it looks as if the careful planning has paid off and that means employers have generally been able to minimise the damaging effect on patients."
He added: "It's really important that there is no hangover from the strike in terms of strained relationships and bad blood. We have to maintain the strong bonds and mature relationships that are so essential to the quality of care.
16:23 Belfast Local Negotiating Committee, a local outpost of the BMA, has reported lots of support from nursing staff for industrial action. "Had not anticipated how keen they would be to show support," the organisation has tweeted (@BelfastLNC).
16:04 The Guardian has totted up the country wide figures of how many patients have been affected by today's industrial action – they estimate that 2,680 people have not undergone non-urgent surgery that should have taken place today and another 18,494 did not see their hospital consultant as planned. Between 63% and 77% of GPs' surgeries have been working completely normally, according to figures provided by the NHS's four strategic health authorities (SHAs), The Guardian says.
15:55 Rosamund Urwin has written in praise of striking doctors in today's Evening Standard, which will no doubt come as a relief to the BMA.  Doctors have been called "greedy," "fat cats," and "the new bankers," she writes, "But who would go into medicine to make money? Surely, if Mammon was your guide, you'd opt for the City, or perhaps try to win instant fame through a reality TV show. What you wouldn't do is rack up vast debts (with the tuition fees rise, medical students are expected to owe up to £70,000 when they qualify) for the altruistic endeavour of treating the sick."
15:35 The NHS Information Centre has today published NHS staff earning estimates for healthcare staff in the hospital sector.  For January 2012 to March 2012, median total earnings for full time hospital consultants were £108,200 a year (down from £109,300 in the same period last year), whereas junior doctors got between £31,400 and £53,400 in total once overtime, hours related pay and so on was taken account of (exactly the same as in 2011).  These figures differ somewhat from the average salaries quoted in the media – £120,000 a year according to the Telegraph and £116,500 according to Channel 4 News.
15:25 NHS London has updated its previous estimates as to how hospitals and primary care in the captial has been affected by the industrial action. It now believes that 520 operations have been rescheduled and 77% of all GP practices in London are working normally, up from 490 operations and 83% of GP practices estiamted earlier.
15:20  BMA Northern Ireland consultants committee chair Stephen Austin, an anaesthetist in the Belfast Health and Social Care Trust, has told the BMA: "I have talked to a number of doctors in a variety of departments in my hospital and they are providing urgent and emergency care and ensuring patients get excellent care but are in support of the action. "There is a difference between our action and other industrial action in that doctors are providing care for patients and BMA is very keen that patient safety is not compromised. I have been at work and taking part in the action. We have not been doing elective surgery today but I will be working in intensive care later on. All doctors want is to be treated fairly. We understand there is a financial crisis but we want to be treated like everyone else."  Approximately 400 routine outpatient appointments were postponed and 17 operations will be rescheduled as a result of the, a spokesperson for the Belfast Trust has said.
15:03 The BMA has issued a point by point rebuttal of claims made by Andrew Lansley at the NHS Conferation conference yesterday.  Mr Lansley said that nurses would lose £100 a month of pay if doctors didn't accept increases in their pension contribution rates, but the BMA has stated that the "spending envelope" which the government says NHS pension entitlements must now be funded within is an entirely arbitrary amount, set with no regard to the actual funding position of the NHS scheme or the 2008 reforms.
Mr Lansley further claimed that doctor pay only £1 of every £5 of their pensions, while tax paying members of the public pay the rest. However, the BMA has countered that the NHS pension scheme does not work by building up a "pension pot" in this way – staff working now pay for the pensions of NHS staff who are retired.
14:47 The Scottish Conservatives have warned that patients will lose faith in doctors over the strike. "Doctors risk damaging their reputation over this action, and once that reputation is lost with patients it is very hard to regain," said Scottish Conservative Health Spokesman and Deputy Leader Jackson Carlaw MSP. ""We are in no doubt this action will prove ineffective and pointless."
"It is really disappointing that a political leader in Scotland does not seem to understand the reasons for the BMA's decision to take industrial action," responded Brian Keighley, chairman of the BMA in Scotland. "The Tory Coalition Government has torn up a fair, sustainable, and affordable agreement on NHS pensions reached only four years ago, and is refusing to negotiate seriously with NHS staff.  Under its plans, doctors will pay up to twice as much for the same pensions as civil servants on the same pay – that can't be fair."
14:44 The practice of BMA General Practitioners Committee deputy chairman Richard Vautrey is not taking part in today's industrial action, GP magazine Pulse has reported. Dr Vautrey told Pulse: "I'm not going to talk about my practice. I'm taking part, and that is the important thing. I'm here in London speaking up for GPs' rights across the UK."
14:20 A doctor has blogged anonymously for BMJ about the unintended consequences of today's industrial action. Many doctors will "fudge" taking strike action, the media will tear down doctors, patients will lose faith, and the government will gloat, writes our blogger.  The end result could be that "Doctors who put patients first, go out of their way to make certain no one suffers, see everyone that should be seen, and quietly ensure the service is protected, might start to question if their professionalism is even valued," they say.
14:12 Chairman of the BMA's General Practitioners Committee, Laurence Buckman, and Conservative MP and doctor Daniel Poulter have gone head to head in today's Daily Telegraph over whether the BMA is putting cash before patient care.  Doctors taking industrial action is very unusual and underlines how strongly they feel about the government's "unfair and unnecessary" pension reforms, writes Dr Buckman.  However, Dr Poulter says that strike action will only serve to put lives at risk, damage the reputation of the medical profession, and goes against the very principles of being a doctor.
14:09  NHS South of England has said that no GP surgery closures have been reported and most (1150 out of 1821) are confirmed as operating services as usual.  A total of 468 operations have been postponed and 3,474 outpatient appointment have been affected.  On a normal day hospitals in the region would deal with 47,000 outpatient attendances a day.
14:00 The Department of Health has confirmed that around 1 in 10 patients in England have had their treatment, operation, or outpatient appointment cancelled and rescheduled and that around three quarters of GP surgeries in England are operating a normal or near normal service.
"In the run up to these strikes our objective has been to minimise disruption for patients. We asked doctors to recognise that their quarrel was not with patients but with the government," said Secretary of State for Health Andrew Lansley. "I am pleased that a significant majority of doctors have done just that and maintained services for their patients."
However, it is "extremely regrettable" if any patients have suffered unnecessarily, he added.
13:54 Hull obstetrics and gynaecology consultant Wendy Noble has told The World At One that the NHS pension scheme had been "butchered" by the government and that NHS staff were "deeply and completely unhappy with the changes that have been proposed."
13:21 Nic Dear, senior partner at Newmains Health Centre in  Lanarkshire, has told me: "Our practice is taking part in [the industrial action] and so far the feedback from the patients has been entirely supportive with not a single negative response!"
13:17 Conservative MP and Parliamentary Under Secretary of State Anne Milton has praised doctors who are not taking part in the industrial action, saying that the BMA has misjudged the public mood.  "Well done to docs who have gone to work, sympathy with the public that are affected—BMA gets it wrong," she wrote on Twitter (@AnneMiltonMP).  Unsurprisingly other Conservative MPs have also condemned the action, with GP and MP Sarah Woolaston congratulating the 80% of Devon GP practices not taking industrial action today.
13:10 According to NHS London, 90% of hospitals across the city are working normally, although they have had to reschedule around 490 operations—around 10% of the operations anticipated for today—and reschedule 3,200 outpatient appointments (5%). Only 17% of GP practices providing a reduced service as a result of the action.
12:42 The Lancet yesterday published a letter from doctors in London, Newcastle, and Birmingham berating the journal for its negative stance on doctors' industrial action.  Earlier this month Lancet editor Richard Horton told doctors they should share the economic woes of the country and called their decision to take industrial action "reckless."  However, correspondence published by the journal today says that the country's economic plight is actually a reason doctors' pensions *should* be protected. "Reducing the pay and pensions of NHS workers will make it more attractive for private companies to take over services from the NHS under regulations for the transfer of undertakings for public employees," they write.  Given the Lancet's opposition of the "privatisation agenda" in the Health and Social Care Bill it should therefore also oppose reform of NHS pensions.
12:34 Scottish health and well-being secretary Nicola Sturgeon has told Scottish Parliament that 60% of GP practices in the country are being affected by the action and that more than 3,200 outpatient appointments have been cancelled.
12:00 Andrew Lansley yesterday accused doctors of robbing nurses' pensions to fund their retirement pot, reports BMJ news.  Speaking at yesterday's NHS Confederation conference for NHS managers, Lansley suggested that if doctors' pension contributions remained unchanged, a nurse earning £30,000 a year could see his or her take home pay drop by £100 a month to cover the shortfall.
Our reporter at the NHS Confederation conference says that Lansley also accused the BMA of seeking special treatment over the NHS pension scheme. "If they want to sit down around the table I have told them they can come and sit round the table. But what they have to do however is come together with the other NHS trade unions, because I will not have a situation where they threaten industrial action and then they expect some kind of concessions as a consequence of that," said Lansley. "I will not advantage doctors and consequently disadvantage nurses and other professions."
The BMA has responded that Lansley has "repeated and blatantly" mislead people about the pensions dispute.  His comments "only set back what he purports to seek to achieve—a quick resolution," the union says.
11:45 The press has not been kind to the BMA and doctors taking part in the industrial action.  A leader in the Times says that doctors are risking their reputations over a "futile" strike, and the Mirror calls the industrial action "ill advised."  The Daily Mail gets more personal, calling chairman of the BMA Hamish Meldrum a "country GP turned architect of chaos."
11:33 BBC Wales has reported how the seven health boards in Wales are responding to the industrial action.
Abertawe Bro Morganwwg health board (Swansea, Bridgend, Neath/Port Talbot) has said that GP practices will open normally but will see only patients needing urgent or emergency care and some non-urgent hospital outpatient appointments and non-urgent pre-booked surgery has been postponed.
Aneurin Bevan (Newport and Gwent valleys) said accident and emergency services, urgent assessment and trauma services are all unaffected but those doctors taking industrial action will be providing only urgent and emergency care which they believe cannot be safely postponed.
Cwm Taf (South Wales valleys) said routine activity in hospitals and primary care will be affected but emergency, urgent and cancer services will not.
Betsi Cadwaladr (North Wales) said that around 700 outpatient appointments have been postponed, although this number includes patients who themselves asked for the date or time to be changed.
Hywel Dda (West Wales) said a small number of scheduled healthcare appointments across Carmarthenshire, Ceredigion, and Pembrokeshire have been postponed.
Powys said in-patients at all its 10 community hospitals will receive full medical care, while eight out of 17 GP practices were not taking industrial action.
11:30 Deputy chairman of the BMA's General Practitioner's Committee Richard Vautrey has told Sky News that doctors' dispute is with the government, not with patients.  "This dispute is not with our patients—it's with the government and we want the government to sit round the table to negotiate a solution—that's how best to resolve this problem," he said. "We're seeking fairness, we're not seeking special treatment." Chairman Laurence Buckman has also argued the BMA's case on Sky News and Channel 5 News.
11:20 My colleague Dean Jenkins in BMJ Learning (@dean_jenkins) has sent me a great graphic and round up of all the BMA industrial action activity on Twitter using the hash tag #BMAaction. Check it out here: http://t.co/heVca6Td
11:13 "Supporting action with all urgent appts provided," Durham GP @sidhuGP tells me on Twitter. "Fight b/w deceitful misrepresented facts to media by politicians vs fairness."
11:10 A total of 29 GP surgeries out of 225 across Hampshire, Southampton, and Portsmouth are taking part in industrial action today, according to the press office at NHS Portsmouth.
11:00 Around half of the public oppose the industrial action by doctors today but a similar proportion think the government has mishandled the situation with the BMA, a poll of 2,059 adults in Great Britain conducted by ComRes on behalf of ITV news has found.
A total of 51% of respondents said they oppose the industrial action, with only a third (32%) saying they support it and 17% are not sure. More than half (53%) think the government has mishandled the situation with the BMA but 50% say that the doctors' union is being unreasonable threatening a strike on the issue of pensions changes
10:51 Chairman of the BMA Scotland's General Practitioners Committee Dean Marshall (@wdeanmarshall) has said on Twitter that patients being very understanding of action doctors are taking. "No complaints so far at my practice," he says.
10:45 On Twitter Eleanor Draeger, deputy chair of the BMA's Junior Doctors Committee (@elsdraeger), has said that her pay will not be docked for taking part in the industrial action but that she will donate the day's pay to charity. Employers are entitled to withhold pay from employees who take part in industrial action, but so far it is not clear which hospital trusts and primary care trusts will do so. Yesterday the Daily Mail reported that at least nine of the 50 primary care trusts in England won't cut GPs' pay, whereas the Welsh government has said hospital doctors in Wales who take part in the industrial action won't lose a day's pay if they make up the hours within the next 12 weeks.
10:39 The BMA has estimated that a third of general practices are taking part in the industrial action today.
09:54 Speaking on BBC News, Health Secretary Andrew Lansley has suggested that the BMA is "out on their own" in taking action. Unions representing other healthcare professionals affected by the NHS pension reforms, such as nurses and physiotherapists, have stopped short of calling industrial action.
09:48 Will the industrial action by doctors today achieve anything, asks medical student NCantley on doc2doc. DrS asked a similar question earlier this week, as she wondered about how the industrial action would affect patients, relations between doctors, and the image of the profession.
09:27 BBC Radio Oxford reports that 29 general practices in Oxfordshire are taking action, 49 are not and six did not reply. In Buckinghamshire, nine general practices are, 48 are not; in Wiltshire the split is 20/38; and in Swindon 27 are taking action.
09:05 The BBC has reported that Barnsley Hospital has had to cancel or postpone eight operations out of 52 and around 20% of outpatient appointments.
08:54 Hull and East Yorkshire Hospitals NHS Trust has said that it has cancelled 14 operations and 146 outpatient appointments today due to the industrial action by BMA members.
08:10 Chairman of BMA Council Hamish Meldrum got a roasting from John Humphrys on Radio 4's Today programme this morning. The current financial situation means that all workers are having to take a bit of a cut at the moment, so why not doctors, asks Humphrys.
Hospital consultants will be significantly worse off under the new arrangements, said pensions expert John Ralfe, but this is because the current pension is "so very generous." The reforms of the NHS pensions scheme made in 2008 were "nonsense," he said, so although the retirement age went up for NHS staff, so did the amount they received in pension benefits.
However in 2008 doctors agreed to work longer and pay more, said Dr Meldrum, as well as accept any risk should the costs of the scheme increase. There is "inherent unfairness" in public sector schemes because civil servants on similar salaries to doctors pay less for the same pensions, he said.
00:01 The 24 hour period of industrial action has started. Doctors will attend their place of work but will only undertake emergency and urgent care. All routine appointments and clinics planned for the next 24 hours have been cancelled.
The Department of Health has estimated that 30,000 operations will be cancelled, 1.25m GP appointments delayed, 58,000 diagnostic tests postponed, and 200,000 outpatient appointments rescheduled as a result of the day of action.
———————————–
Why are doctors striking?
Members of doctors' union the BMA are taking industrial action today to protest over reform of the NHS pension scheme. Under the reforms, first announced last June, final salary pensions for public sector workers will be abolished and replaced with career average schemes. The normal pension age for members of the NHS pension scheme will increase in line with the state retirement age, due to rise to 68 between 2044 and 2046. Finally, employee pension contributions will increase by an average of 3.2% over three years from April 2012, with higher earners expected to contribute up to 14% of their salary to their pension.
The government says that reform of the NHS pension scheme is necessary to take account of increased life expectancy and to make public sector pensions sustainable in the long term.
The BMA argues that the NHS pension scheme was made fair and affordable during reform in 2008 and provides a surplus to the treasury of £2bn a year. In a ballot held last month the majority of BMA members voted to take industrial action to defend their pensions.
Read about what the pensions changes could mean for you on BMJ Careers.