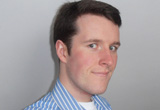 Yesterday, the BMA announced the results of its members' ballot on industrial action. Tens of thousands of doctors across different branches of medicine responded, coming out strongly in favour of industrial action. With a mandate to move forward, the BMA have scheduled a day of industrial action on 21 June.
Doctors will perform only urgent and emergency work, with numerous medical leaders stressing that patients' safety will not be compromised. The threat to patients' safety on that day is no greater than the threat posed by the Jubilee bank holiday. However, the real battle between now and 21 June will be convincing the public that this action is justified and that doctors are not just self interested, and money grabbing. With opinion pieces springing up in the Daily Mail and other newspapers before the ink had dried on the BMA's press release, the opening shots of that battle have already been fired.
What I am most interested in is knowing what part medical students can play in the upcoming industrial action. Since we are students, not doctors, we were not allowed to vote in the ballot and are unable to take industrial action. However, as future doctors, we will be most affected by the proposed pension reforms. Under the reforms, a freshly graduated foundation doctor can expect to pay more and work longer to receive less. Idealistically I like to believe that none of us entered medicine for the money, but the prospect still stings.
Would it be possible for medical students to take on the non-urgent care of patients on 21 June? Final year students are not too far removed, an exam or two, from the junior doctors taking action, and this would provide valuable experience in preparation for life on the wards. It would also be an opportunity to display and learn medical leadership, with students teaching students. This proposal comes with a massive caveat that students shouldn't attempt procedures or care beyond their competencies. Patient safety remains of paramount importance.
Hopefully the BMA will announce shortly how students can get involved.
This idea isn't wholly unprecedented. At one of my university's hospitals, medical students are given the chance to run the outpatient department for a day. Histories are taken, diagnoses coalesce, and investigations are ordered. The whole trial is overseen by doctors, keeping the students in check, but by and large they let the students get on with it. The scheme is an important way to get medical students thinking about management, so crucial to so much of medicine.
The industrial action on 21 June will be a historic event, the first of its kind in a generation. Whether it will have any impact on a government that has proven itself deaf to criticism remains to be seen. However, there is an opportunity for medical students to take an important role in this industrial action.
We need to stand up for the profession we are going into.
Rhys Davies is a fourth year medical student at Imperial College, London.