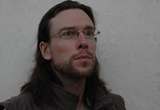 Into the Kuchlak nutrition clinic shuffles a pale blue burqa. From within the sky-coloured folds of fabric, the Pashtu woman pulls a tightly swaddled infant. Her son is eleven months old. Unwrapped, the boy's ribs stick out, the skin hangs loosely from his limbs and his head seems too big for his body. He weighs 4kg. That's 100g more than last week, but still some way off his height-based target weight of 5.3kg, and less than half the average weight of a child his age in the UK.
Malnutrition is widespread here. The World Food Programme (WFP) reports that 38% of under fives in Pakistan are underweight and that one third of all child deaths are associated with malnutrition.
The clinic nurse gives the boy's mother another seven days' supply of "Plumpynut." This "ready to use therapeutic food," a sweet peanut paste with added vitamins and minerals, has become the mainstay of treatment for severe acute malnutrition over the past couple of decades. Unlike other potential sources of nutrition, such as powdered milk or porridge, Plumpynut requires no preparation or water to be added and has a shelf life of more than two years; making it ideal for use in emergencies. Moreover, it can be squeezed straight out of its palm-sized foil packet into a kid's mouth.
As well as dispensing this emergency nutrition product at clinics like the one in Kuchlak, MSF has played an active role in increasing the availability of similar products worldwide. Through its Access Campaign, MSF led efforts to have Nutriset (Plumpynut's French manufacturer) rescind the commercial patent that inhibits other potential producers entering the market. "Nutriset's aggressive guarding of its patent negatively impacts access to treatment of severe acute malnutrion," MSF asserted in 2009. Subsequently, Nutriset appears to have eased its grip on peanut-based nutrition products.
Clearly though, no amount of emergency therapeutic foods will be enough to solve the problem of malnutrition in Pakistan. When I ask the burqa-clad woman, politely, why she thinks her child is so thin, she does not describe a lack of access to Plumpynut. She is poor, she tells me; there are five other children at home and another on the way. Although her eyes remain hidden behind the woven mesh of her burqa, beneath this mother's head-to-toe garment I discern the shape of a pregnant abdomen. The barriers to food access and adequate nutrition here are lack of money and lack of education. Acknowledgement of these issues in similar settings has recently prompted the WFP to distribute food vouchers instead of food products: not a complete solution, but one that reduces transport costs, enables consumer choice, and aids the local economy while bypassing French manufacturers.
A recent study in Pakistan showed that child malnutrition was associated with: maternal illiteracy; poverty (defined as a monthly income less than 5000 rupees – approximately £35); lack of breast feeding and improper weaning; diarrhoea, and respiratory disease. The researchers also found that, mothers of malnourished children often had unhelpful food beliefs (for example, that protein-rich foods like eggs should not be given in summer due to their being too "hot," and vitamin-rich foods such as oranges should not be given in winter due to being too "cold").
When the Lancet published a series on maternal and child undernutrition in 2008, editor Richard Horton asserted:
"Long-term investments in the role of women as full and equal citizens—through education, economic, social, and political empowerment—will be the only way to deliver sustainable improvements in maternal and child nutrition, and in the health of women and children more generally."
An important observation, although not a new one. Almost a decade earlier authors in Pakistan had pointed out that improvements in the nutritional status of children will not occur without improvements in the social status of women. These authors highlighted the importance of education, recognising that greater female literacy would enable women's greater decision-making power in relation to reproduction, diet and health behaviour, utilisation of health services, and allocation of household income (a recent source suggests that Pakistan's literacy rate is 57.4%, but this figure conceals huge gender and geographical differences: female literacy in Pakistan is 45.2%; in rural areas it is 34.2%).
The same authors also pointed to the circular nature of the problem: "A malnourished child becomes a malnourished adolescent and ultimately a malnourished mother. The cycle repeats itself when a malnourished woman delivers a low birth weight (LBW) baby… About 25-34% of babies are LBW babies in Pakistan…"
Breaking that cycle of poor maternal and child health will require social change and nutritional intervention for both mothers and their children. However, one of the papers (also from Pakistan) published in the Lancet series described how nutritional interventions for mothers have so far been only inadequately studied. This might suggest that it is not simply the under-acknowledgement of women's educational and nutritional needs in Pakistan that is at issue, but the under-representation of women and women's health in the global health agenda (recalling a paper of over quarter of a century ago that asked: where is the "maternal" in "maternal and child health" programmes?).
Watching the baby boy being wrapped-up again and returned back to the folds of his mother's burqa, I acknowledge grimly that, whatever other problems he might face in the future, his gender will not be one of them.
Andrew Moscrop qualified as a GP last year and will be working with MSF in Pakistan for six months.