I have to confess to not having a Kindle yet but I see them being used more and more when I do my random airplane flight surveys!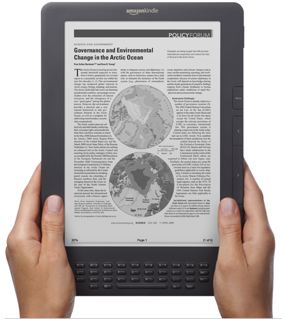 Lots of Kindle e-readers, some Sony Readers, and of course lots of iPad aficionados. And then there are the folks playing Solitaire on some amazing technology. Can you imagine that? You have 57 movies, 300 individuals on the flights, books to bring – Kindles to read on…any you are playing Solitaire on your mobile phone? (Unlike myself who is saving lives by email…;))
OK, I digress – we are aiming to make this BJSM Blog valuable for sports clinicians and to provide easy references to it via @BJSM_BMJ (Twitter, of course).  Thanks to those over 430 community members on Twitter – feel free to send me direct tweets as to how to improve the Blog. And the great news? You can get us on Kindle.  And just a matter of time for the other technologies – note that BMJ is already on the iPad. See you there!
(Visited 76 times, 1 visits today)