Let us introduce you to Oriol Bonell Monsonís. One of our recently appointed student board members.
At BOSEM, our editorial team consists of a unique and diverse group of growing and established academics and clinicians willing to bring new voices and vigour to the broad Sports & Exercise Medicine field. Yet, we felt incomplete without the voices and views of the next generation of leaders in our field. Hence, we expanded our editorial team with a dedicated student panel – a group of peers and colleagues currently at the undergraduate, BSc, MSc or PhD level and keen to learn more about academic publishing. 
---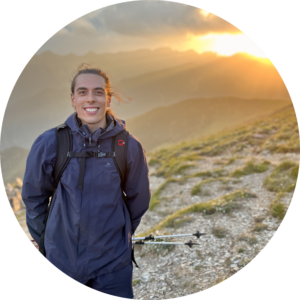 Tell us about yourself (where do you work, what is your background, something personal, etc.)?
I am a young researcher with a background in sports physical therapy from Andorra. I am a PhD candidate at Amsterdam UMC – Vrije Universiteit Medical Centre location (the Netherlands). I have experience both in the clinical setting (as a physical therapist) and in research. I love sports, reading, travelling and exploring new places and ways of living.
What is your main area of research / clinical expertise?
My current efforts fall to elite alpine skiing injury prevention research using qualitative methods. My research interest lies in sports injury prevention, with a special focus on contextual factors and involving key stakeholders throughout the research process. This way, by using a variety of methods and listening to their voices, research outcomes are more appropriate to relevant stakeholders. Eventually, altogether can lead to readily applying such research outcomes to their own sports contexts.
What is your motivation to be a member of the BOSEM team?
Joining the BOSEM team is an excellent opportunity and a massive step in my short research career.  I am curious to learn more about academic publishing, the reviewing process and conducting a revision, and the processes of an academic journal. Altogether, it is not only an immense learning experience both from a professional and personal perspective, but I also look forward to working alongside people with different professional and personal backgrounds and experiences, and from different cultures.
What is a work-related accomplishment that you're really proud of?
From a research perspective, coming from working on my Master's thesis with Caroline Bolling and Evert Verhagen to publishing my first-ever paper as a first author together with them, it is something I will always remember.
Who has influenced you most when it comes to how you approach your work?
Personally, my parents. They both always worked hard to fulfil their goals. Thus, they instilled such a work ethic in me that led me to become who I am today. Professionally, Caroline Bolling and Evert Verhagen. First, their work became an inspiration to me. Afterwards, working with them and getting to know them was something I could never think of. I cannot be grateful enough for their support and inspiration.
What's your favourite way to unwind after a busy day?
One of my favourite quotes is: "Go for a walk. Demons hate fresh air." So, when I feel overwhelmed, the best thing I can do is grab my headphones, play a podcast, and go for a walk.
(Visited 23 times, 1 visits today)