The full article can be found here
Tell us more about yourself and the author team.
 Jenny Jacobsson is a Certified Sports Physiotherapist, PhD, MSc, and works clinically and manages injuries in youth and adult elite athletes. She has participated as a head physiotherapist with the Swedish Athletics team at several European- and World Championships in athletics and the Olympics. Jenny is a guest researcher at the Athletics Research Center, Linköping University, Sweden. Her research aims to explore and create models that help to improve sustainability in sports and the health of sporting participants. The study is practice-based and involves direct collaboration with those involved in sports. Jenny has a position as a medical coordinator at the Swedish Athletics Federation and is also an assistant coach in child and youth athletics. In addition to athletics, Jenny is a very passionate sailor.
Dejan Mirkovic is the Sports Director at the Swedish Athletics Federation with the central area of responsibility for working with Swedish Athletics performance centres and elite environments. He is also an elite coach for combined events and sprint/hurdles, with experience from world championships and the Olympics. He has also been involved in the federation's educational structure. Apart from sports, Dejan is spending a lot of time in the forest with his Huskey.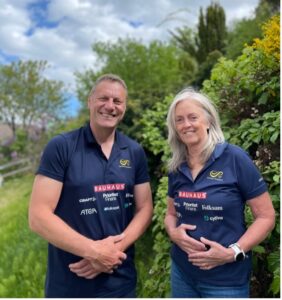 Per-Olof Hansson is an Associate Professor at the Department of Management and Engineering, Linköping University, Sweden. He is also a researcher at Athletic Research Center at Linköping University. P-O holds a PhD in Educational Research. He is a teacher educator at the undergraduate to master level in Social Science and arrange field studies in Eastern Africa and Asia for student teachers. His research areas of interest include mobile learning, online teaching methods, simulation teaching, and health literacy. P-O is also a Director of a Secondary School in Nairobi, Kenya.
Carolina Lundqvist, Associate Professor in Psychology, Associate Professor in Sports Sciences and Licensed Clinical Psychotherapist. She is the head of the Psychotherapist program at the Department of Behavioral Sciences and Learning, Linköping University and is a researcher at the Athletics Research Center, Linköping University. She has extensive experience working with sports psychology and clinically as a psychotherapist with elite athletes, and she has participated in several European and World Championships and Olympic Games. She was employed, for example, for almost ten years as a sports psychology consultant for the Swedish Olympic Committee and has had assignments from the Swedish Sports Confederation. Carolina like to enjoy cultural activities (e.g., theatres) together with her family and friends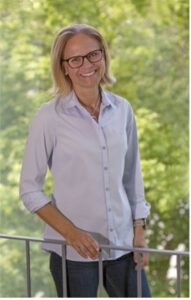 Robert Mann is a Postdoctoral Research Fellow in the Department of Public Health and Sport Sciences, University of Exeter, UK. Based in the Children's Health and Exercise Research Centre, his current research is focused on co-creating measures to reduce the risk of injury in adolescent distance runners. This research builds on that completed during his PhD and is in partnership with England Athletics. To date, all his running-related projects have been funded by the Economic and Social Research Council. His broader research interests include 'athlete health protection' and the relationships between sport, physical activity, exercise, and health and wellbeing. Beyond research, Robert is a general sports enthusiast and competitive endurance athlete.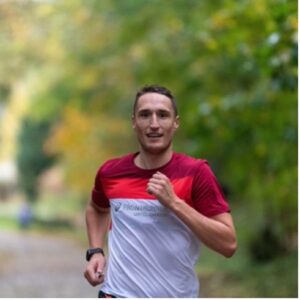 Ulrika Tranaeus, a senior lecturer in Sports Science, is a licensed Naprapath (manual therapy) and sports psychology consultant. She has extensive experience working with elite athletes in many sports during several championships and Olympic games. Her work included both medical treatments and psychological performance enhancement. Ulrika is a researcher at the Sports Performance & Exercise Research & Innovation Center – Stockholm, SPERIC-S, The Swedish School of Sport and Health Sciences, GIH. Ulrika's research interest is mainly around the psychology of sports injury and athletes' well-being. When not working, you can meet Ulrika on the water on a stand-up paddleboard (SUP) or in the mountains skiing, most often with her dog.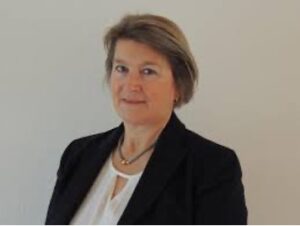 What is the story behind your study?
In Swedish athletics, we have observed in studies that a relatively high percentage of athletes of high school age are at risk of injury; for example, nearly 8 out of 10 athletes suffer a new injury during a calendar year. This observation is particularly concerning because it is well-known in sports that having had a previous injury increases the risk of having a subsequent injury. Despite several prospective studies, we unfortunately still have little knowledge about what causes injuries and which areas we should prioritise as national sports federations to address the problem. We, therefore, chose to conduct a qualitative focus group study where we had the opportunity to talk to and listen to the young athletes' thoughts and experiences on the subject.
In your own words, what did you find?
It was interesting to hear the athletes express uncertainty and ignorance about how they would know they were injured. Listening to their reasoning about what they believe contributes to injuries was also interesting. Here it became clear that it was seen that there are several factors which interact in complex ways. For example, the athletes described that they lack some basic knowledge about, for example, the relationship between training and recovery and how this contributes to making progress. If they have the ability, they find it difficult to practically apply it in their everyday life, e.g. they know they need to sleep 8-9 hours, but in practice, it is clearly less. The athletes also described that the environment surrounding them lacks a holistic view, which they considered essential to practice their sport.
What was the main challenge you faced in your study?
We did not encounter any challenges during the study. However, due to the pandemic, dissemination of the study's findings and subsequent development of measures has been delayed.
If there is one take-home message from your study, what would that be?
There is a noticeable gap in how knowledge and experience are translated into daily practice.
(Visited 61 times, 1 visits today)