The full article can be found here
Tell us more about yourself and the author team.
My name is Owen Swann. I am currently studying Sport and Exercise Medical Sciences as an undergraduate at the University of Exeter. I completed a professional training year at UCL in the UK Dementia Research Institute Fluid Biomarker Laboratory, where I worked with Amanda Heslegrave, and Henrik Zetterberg and collaborated with Michael Turner. This placement enabled me to gain insight into the world of research and learn how to test samples for various biomarkers using single-molecule array technology (Simoa).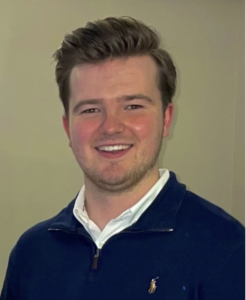 What is the story behind your study?
Anyone involved in a contact sport can experience a concussion, and you might expect all these individuals to show early signs of impaired brain health as a result. By simple observation of retired participants in equestrian sports, this was not the case, and ICHIRF was launched in 2014 to investigate the apparent anomaly using advanced imaging, neuro-cognitive, balance testing and blood biomarkers.
In your own words, what did you find?
This study found no difference in blood neurodegeneration biomarkers in athletes with a history of multiple concussions compared to controls. There was also no correlation established between the number of concussions experienced and any of the biomarkers. However, this study cannot conclude that receiving multiple concussions throughout an athlete's lifetime results in not being at a greater risk of developing a neurodegenerative disease, but the usefulness of these biomarkers alone screened many years after injury may be limited as a prediction method.
What was the main challenge you faced in your study?
The whole project was a challenge to me as this was my first time attempting to publish a manuscript. However, due to the vast experience of Amanada and Henrik they assisted me all the way.
If there is one take-home message from your study, what would that be?
This present study does not refute that a lifetime of concussions may induce neurodegeneration and/or reduce resilience to neurodegenerative disease, but the usefulness of fluid biomarkers alone as a predictor of long-term neurodegenerative disease risk may be limited.
(Visited 36 times, 1 visits today)