We invited Dr Eloise Matthews to share her perspective on Sport & Exercise Medicine (SEM) in her home country, New Zealand.
Tell us more about yourself. 
I am a Sport and Exercise physician in Christchurch and the founder and director of Pinnacle Sports Physicians. I have special interests in youth sports medicine and women's health. I sit on the Interview and Selection Panel for the Australasian College of Sport and Exercise Physicians (ACSEP) and Women in Medicine Group for ACSEP. I am the conference convenor for Sports Medicine New Zealand.
Outside of work, I am a busy mum to 3 children, and we all keep active riding mountain bikes, running, skiing and snowboarding. You will tend to find me in the New Zealand great outdoors.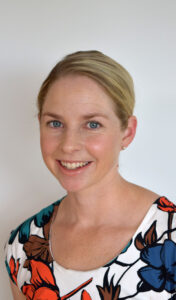 What is the path to becoming a sport and exercise physician in New Zealand and what are the main hurdles on this path? 
The Australasian College of Sport and Exercise Physicians is the specialist training college for both Australia and New Zealand. Prior to applying to the college, you must have a medical degree and at least three years of experience in the hospital system. You must pass Part 1 examinations in anatomy, physiology, and exercise physiology. You are then eligible to apply to the specialty training program. Selection for the program is limited as ACSEP is a small college and most posts are not government funded. Selection is based on interview and CV scores so experience in SEM research, sports coverage, SEM conferences, and SEM modules are very helpful.
The ACSEP specialty training program is at least four years in duration, but some registrars will take five or six years to complete all of the requirements for fellowship. During the training program the registrar is supervised usually in a private practice setting by an ACSEP fellow. There are also modules that need to be completed, there are a range of different event requirements to cover and there is a research component as well. At the end of the training there are Part 2 examinations which are both written and clinical.
How developed is collaborative work in SEM in New Zealand? 
As SEM physicians we work very closely with physiotherapists, podiatrists, dietitians, psychologists, orthopaedic surgeons, and rheumatologists. Some SEM practices have all of these services under one roof and others work side to side to optimize care of the patient.
Sports Medicine New Zealand (SMNZ), founded in 1963, is a multidisciplinary special interest organisation which has members from a range of medical and allied health disciplines united by sport and the care of the athlete. SMNZ provides a yearly conference in New Zealand as well as many local education events throughout the year.
Are exercise physiologists/scientists integrated into your healthcare system and does health insurance cover their services?  
Everyone in New Zealand is covered by Accident Compensation Corporation (ACC), a no-fault scheme if you've been injured in an accident. The majority of the work in SEM in New Zealand is funded by ACC and the rest is funded privately. Private Health Insurance will cover SEM Physicians under their specialists policies. There is no Ministry of Health funding for SEM.
Exercise physiologists specifically are not a recognised ACC providers in New Zealand but there are applications in progress which will hopefully allow this valuable profession to get the recognition it deserves. As it stands there is not normally private health funding for exercise physiology.
Scientists are integrated into our public health systems and university systems but again are not normally funded by private health policies. High-performance settings will usually employ strength and conditioning coaches.
What is done in New Zealand to promote SEM amongst students and young professionals in terms of research and clinical opportunities? 
SEM is not well promoted amongst medical students and junior doctors. ACSEP is working on improving our presence in this space with careers days and medical student events. There is a lack of teaching in undergraduate programs for musculoskeletal medicine and a lack of exposure in the junior doctor years. ACSEP has further information on a career in SEM on their webpage: https://www.acsep.org.au/page/about/SEM/SEMcareer.
Finally, if you were Harry Potter, what would you change to SEM in New Zealand? 
SEM is still very much in its infancy in New Zealand. SEM Physicians are a small group of practitioners, and we need more manpower so that the specialty can extend into the public health system. The public health system would benefit from SEM physicians working throughout to encourage the use of exercise medicine and reduce the workload on other operative specialties with non-operative care. This would improve patient outcomes, reduce chronic health morbidity and mortality, and likely save significant amounts of money. ACSEP registrars need to have their training programs funded like registrars in other specialties do.
With a Harry Potter wand, I would like to see the whole health system change from the ambulance at the bottom of the cliff to a proactive and preventative approach to healthcare.
(Visited 27 times, 1 visits today)