BMJ Open Sport & Exercise Medicine Associate Editor, Dr. Carole Akinyi Okoth, was invited to share her perspectives on Sport & Exercise Medicine (SEM) in her home country, Kenya.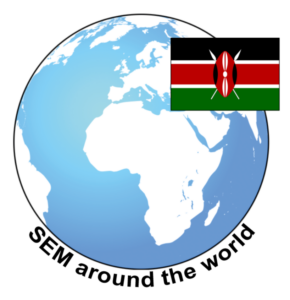 Tell us more about yourself
I work as a consultant physician at the Ministry of Health in Kenya. Specifically, I work at the National Spinal Injury Referral Hospital, a rehabilitation facility for persons living with spinal cord injury. I am a member of the Medical Commission of the National Olympic Committee of Kenya and work as a medical consultant for the Kenya Hockey Union, the national federation for field hockey. I am currently in my second year of the IOC Diploma in Sports Medicine.
I started playing field hockey at the age of 12 and got to play for my school teams at the primary and secondary levels. I joined a club after high school and continued playing during my undergraduate and postgraduate studies. I retired from national duty 11 years ago and from club duty five years ago.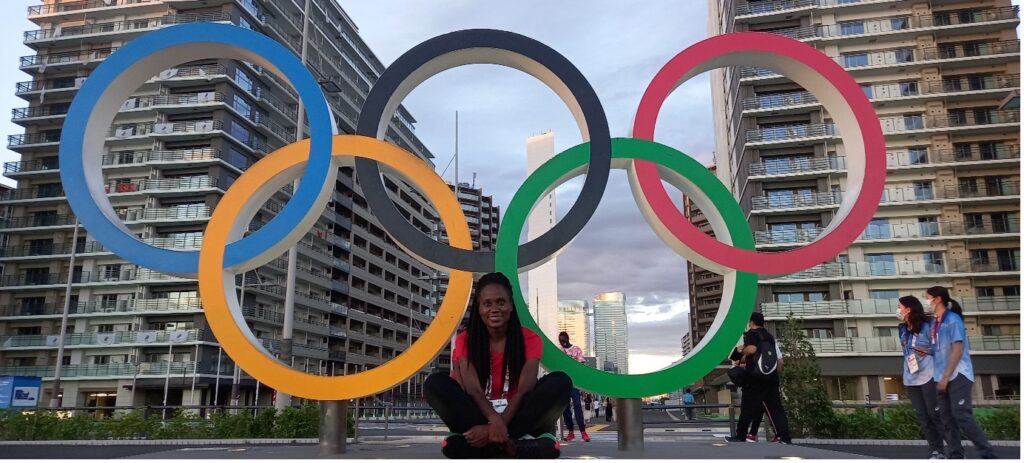 My transition from player to sports doctor started in 2008 during an Olympics qualifying tournament. I served as both player and doctor, and I have not looked back since. It is a demanding career path, and I had to look for a lot of inspiration and guidance. I am grateful to everyone who identified my unique position and encouraged me to pursue my passion. My current focus is to manage the medical needs of elite athletes. These are athletes from a single sports discipline or part of a larger national team assignment, such as those competing in the African Games or the Olympic Games, where more disciplines are represented. I have had the honour of serving as a Chief Medical Officer for Team Kenya during the Tokyo Olympic Games, and I look forward to serving in this role again at the 2022 Commonwealth Games.
Serving in the African Games (formerly the All-African Games) in 2011 and 2015 was an eye-opening experience for me as it exposed how big the sports industry in Africa is and the potential for its growth. As a medic, it further served to broaden my thinking on the expectations of sports physicians and all the opportunities available in this field of medicine.
I initially assumed that sports medicine was a surgical discipline, so I was delighted to find that it has many facets, including a range of non-surgical fields, which creates such an exciting environment. I also find the teamwork that establishes the success of an elite athlete very fulfilling; I call it 'the team behind the team/athlete.'
What is the path to becoming a sport and exercise physician/physio/scientist in Kenya, and what are the main hurdles on this path?
We currently do not have sports medicine or exercise medicine courses in Kenya, with most training sought abroad (for example, in South Africa and Egypt) with established institutions. In Africa, these can be found in South Africa and Egypt. The options available are via a scholarship or being self-sponsored. One can pursue training after completing basic medical undergraduate training or as a fellowship after postgraduate studies in either a surgical or medical discipline.
The current specialty recognised in Kenya is sports orthopaedic surgery. There are efforts currently to broaden the practice of sports medicine to include sports medicine physicians and for board recognition of accredited sports medicine courses that one has completed internationally. Recognition occurs after completing a stipulated period of clinical practice locally under a recognised and registered consultant.
There are training opportunities for sports scientists and physiotherapists in Kenya at the tertiary level. However, those who train abroad are more exposed to novel practices; therefore, locally trained personnel often seek further training abroad.
The main hurdles are:
The expenses involved in training
Poor job prospects following training
Lesser wages compared to traditional medical doctors
Limited mentors due to a lack of sports medicine physicians
Limited emphasis on non-surgical aspects of sports medicine
After completing my postgraduate training in internal medicine, I sought an IOC Diploma in Sports Medicine. I received an Olympic Solidarity Scholarship courtesy of the National Olympic Committee of Kenya. I will be completing my course in a few months. I have attended two IOC cardiology short courses and one IOC advanced team physician course. These have allowed me to interact with international colleagues from various backgrounds and have provided access to world-class teachers that would have otherwise been out of my reach.
How developed is collaborative work in SEM in Kenya?
This is still in its infancy, but from the experience of preparing for the Tokyo Olympic Games, Kenya is working on how to further improve these collaborations in the future. The current goal is to expand beyond the local level toward international cooperation.
Are exercise physiologists/scientists integrated into your healthcare system, and does health insurance cover their services?
These roles are not integrated into athletes' national healthcare system and are currently not covered by health insurance.
In the last two years, the role of these specialists has been more appreciated, given their involvement with national teams. Previously, these specialists were infrequently utilised at this level.
Current plans are to pilot an initiative that supports national-level athletes in a high-performance setting, ideally leading to favourable outcomes and expansion.
What is done in Kenya to promote SEM among students and young professionals regarding research and clinical opportunities?
These efforts are also limited due to the low number of practising professionals. Few conferences have been organised to date, and the COVID-19 pandemic caused further complications. After the experience of the Tokyo Olympic Games, more meetings are being planned (including those delivered virtually) to discuss various topics of interest that can then be translated into both research and practice. Current plans are to have mentorship programs targeting medical students at both the undergraduate and postgraduate levels, hopefully generating interest in the field.
There is also a plan to source educational and research grants that specifically target areas of interest in sport and exercise medicine.
Finally, if you were Harry Potter, what would you change to SEM in Kenya?
I would like to see high-performance centres established locally that can be accessed by all national team athletes in various parts of Kenya. Ideally, this would be accessible to athletes from a young age. I dream of being part of a team that will establish an IOC research centre in Kenya to complement the efforts of our great athletes.
I would also like to have training in sports medicine/sports and exercise medicine conducted locally in Kenyan institutions. This would likely increase the number of practitioners locally and facilitate greater inclusion of women.
I would like to see more collaboration among institutions that teach or are interested in Sports and Exercise Medicine in Africa.
Finally, I would like to see greater collaboration with international institutions, which would lead to innovations that would benefit Kenyans and the sports and exercise medicine field overall.
(Visited 189 times, 1 visits today)