After studying medicine, conducting a PhD in Biomechanics and my clinical training, I have done a PostDoc at the Spaulding National Running Center/Harvard Medical School in Cambridge, MA. After an exciting and instructive time abroad, I followed a call to Hamburg, Germany, where I hold a full professorship for sports medicine at the medical faculty of MSH Medical School Hamburg. Here, I am the director of the Institute of Interdisciplinary Exercise Science and Sports Medicine and have a new biomechanics lab with probably the nicest view a biomechanics lab could possibly have.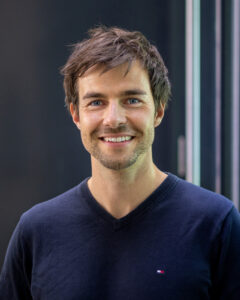 What is your main area of research / clinical expertise?
My main research interests lie in sports medicine, injury epidemiology and running from all perspectives (biomechanics, physiology and injury prevention). In this context, I work as the head team physician for running (middle distance, long-distance and marathon) and race walking for the German Athletics Association and the German Ski Federation (cross-country skiers).
What is your motivation to be a member of the BOSEM team?
I am very impressed by the interdisciplinary and diverse team of BOSEM and the many very interesting scholars and clinicians in the team. My motivation is to be learning from each individual and maybe give some of the expertise I have learned to other SEM enthusiasts.
What is a work-related accomplishment that you're really proud of?
In a clinical context, I am glad for each injured runner I can help get back to running and even more for each running-related injury that can be prevented (even though that's tough to count). In the scientific area, I am really proud of several medical and doctoral students that I had the honour to guide and that have learnt and evolved to become very unique researchers and/or clinicians. Furthermore, I really enjoy international, intercultural and interdisciplinary research projects and am always looking for learning opportunities.
Who has influenced you most regarding how you approach your work?
Klaus-Michael Braumann, MD, Astrid Zech, PT, PhD and Adam Tenforde, MD.
What's your favourite way to unwind after a busy day?
What shall I say? Of course, a good run!
(Visited 163 times, 1 visits today)