In her quality as a board member of the Canadian Academy of Sports and Exercise Medicine (CASEM), we invited Dr Jane Thornton to present her perspective on Sport & Exercise Medicine (SEM) in her home country, Canada.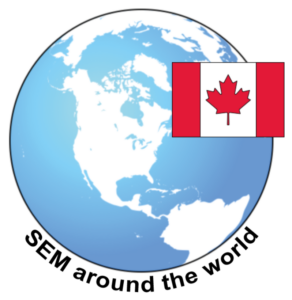 Tell us more about yourself.
I am a Sport and Exercise Medicine physician and Canada Research Chair in Injury Prevention and Physical Activity for Health at Western University in London, Canada. I am also a senior editor of the British Journal of Sports Medicine (BJSM) and a board member at the Canadian Academy of Sports and Exercise Medicine (CASEM). My research focuses on long term athlete health, female athlete health, and physical activity in the prevention and treatment of chronic disease. I was a sedentary kid thrown into a learn-to-row program at the age of fourteen, and, to my surprise, I loved it. I ended up representing Canada for over a decade in rowing, becoming a World Champion and Olympian. Physical activity and sport not only improved my health but altered my career path, inspiring me to help others overcome their own personal barriers to becoming active and healthy.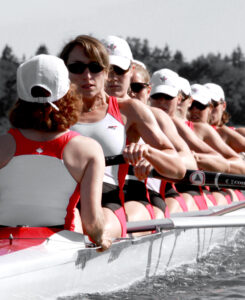 What is the path to becoming a sport and exercise physician/physio/scientist in Canada, and what are the main hurdles on this path?
There are three main routes to becoming an SEM physician in Canada – through the family medicine route where residency training is followed by a further dedicated fellowship year in SEM; through the specialty medicine route in the 4th or 5th  year of residency or via an additional fellowship year dedicated to SEM; and finally through the practice eligible route where, as a practising physician, you can apply to sit the Diploma in Sport & Exercise Medicine as long as you meet defined eligibility criteria set by CASEM. This Diploma allows for further opportunities in both practice and the field (and the only way to work with National Sport Organizations (NSOs) or cover major multi-sport Games).
The main hurdles on this path include the discipline's growing popularity, making it difficult to get a spot in a fellowship program, rigorous criteria, and examinations. Licenses are only specific to individual provinces, so special accommodations must be made for those covering events outside their home province.
How developed is collaborative work in SEM in Canada?
In general, SEM is one of the most collaborative disciplines in Canada. I conduct research studies with patient partners, orthopaedic surgeons, physiotherapists, exercise scientists, and faculty members in completely different areas, including music, law, and the arts. In the community, SEM physicians may work with physiotherapists, strength and conditioning specialists, kinesiologists, athletic therapists etc. With sports coverage, team-based care is essential, and we rely on multidisciplinary expertise.
Are exercise physiologists/scientists integrated into your healthcare system, and does health insurance cover their services?
Exercise physiologists/scientists and most allied health services (physiotherapy/ chiropractic/ massage etc.) are generally not covered by provincial healthcare. These services are paid for by the individual or through their private health insurance coverage.  There are exceptions, for example, through limited in-hospital services of kinesiologists, physiotherapists, and occupational therapists.
More commonly, exercise physiologists and scientists work with SEM physicians in a research capacity within academic settings or within our national sporting organizations (NSOs) as part of the integrated support team.
What is done in Canada to promote SEM among students and young professionals regarding research and clinical opportunities?
CASEM has information webinars (e.g., town hall sessions) to answer questions about SEM for young physicians and residents. CASEM's Continuing Professional Development includes courses in Team Physician roles and skillsets and has a dedicated research committee and research sessions as part of the annual symposium – often supporting young researchers to present their work.
Many SEM physicians are involved in teaching, and fellowship training programs offer elective rotations for residents and students. CASEM has a dedicated Post Graduate Education Committee, which oversees weekly educational rounds for and presented by SEM fellows and practice eligible Diploma exam candidates.
CASEM is the main outlet for advertising for SEM positions nationally for clinical opportunities. Individual physicians also "advertise" in some way that they are available for clinical experiences in SEM.
Finally, if you were Harry Potter, what would you change to SEM in Canada?
Where do I begin? I would love to see more Canadians (including those in healthcare) understand the diverse scope of SEM and the concept of athletes and individuals wanting to be active as a community unto its own.
When I posed this question to my fellow CASEM board members, overwhelmingly, the answer was more recognition for the importance of SEM – from medical schools and residency programs, provincial and federal governments, national medical organizations and NSOs. They also mentioned clarifying the misconception that SEM physicians only see high-level athletes.
In Canada, we must change and amplify the narrative on physical activity to stress its importance for the prevention and treatment of chronic diseases in a tangible way. Physical activity is life-changing; I see that daily in my patients. Yet, this fact still seems like a well-kept secret for many outside of SEM.
Because I am not Harry Potter, we still do the work. Central to this will be launching a national strategy to include physical activity in the undergraduate medical curriculum, something for which I have been personally advocating for almost a decade. We are speaking to the government, we are holding conferences, we are writing articles, we are speaking up about athlete mental and physical health, the environment, accessibility, the importance of addressing our physical inactivity crisis. There is a lot of work to be done, and we're eagerly rolling up our sleeves to make it happen.
(Visited 170 times, 1 visits today)