We met Dr Laila Ušacka at the recent IOC Advanced Team Physician Course in Istanbul. We invited her to present her perspective on Sport & Exercise Medicine (SEM) in her home country, Latvia.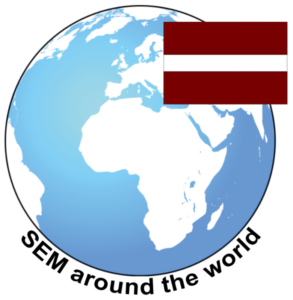 Tell us more about yourself.
My name is Laila Ušacka, and I am a 3rd-year sports medicine resident from Riga, Latvia. I work with male ice hockey, floorball, and military medicine, but my passion is physical exercise testing and sports cardiology. Another very important part for me is the academic side of sports medicine, as I am involved in a master's programme on Sport and Exercise Science at the University of Latvia.
What is the path to becoming a sport and exercise physician in Latvia, and what are the main hurdles on this path?
To become an SEM physician in Latvia, one first must go through six years of medical school before accomplishing a four-year residency in sports medicine. There are two universities in Latvia, the Riga Stradin's University or the University of Latvia, the latter being my Alma Mater. In both Universities, the programme is similar- during the first and second year, all the internal medicine is covered, and each cycle lasts for a month, including gastroenterology, nephrology, rheumatology, cardiology, neurology, but also gynaecology and obstetrics, dermatology, traumatology. During the third and fourth year, we rotate in different sport medicine subspecialities, for example, exercise testing, sports cardiology, sports traumatology, team sports, parasport, children and adolescent sport etc. I would say that the main hurdles are challenging studies in medical school and big competition to get into residency since only one to two resident position(s) a year is/are dedicated to sports medicine. Finally, if it is typical for Latvian medical doctors to carry out research besides clinical work, this is a rare case of SEM physicians.
How developed is collaborative work in SEM in Latvia?
Unfortunately, I must admit that sports medicine in Latvia is not as collaborative as one could wish for, but it also depends on the institution one is working for. Personally, I have been blessed to collaborate with fantastic colleagues, including but not limited to sports cardiologists, orthopaedic surgeons, and excellent physios… not to mention my mother, who is an associate professor in sports physiology! These persons have made my professional life much brighter and more colourful. However, in other clinical centres, collaborative work is much less developed, and SEM physicians might even have to fulfil the roles of sports physiotherapists or sports psychologists.
Fortunately, SEM is evolving positively in Latvia. There are brilliant cardiologists, endocrinologists, oncologists, etc., who implement physical activity in their patient healthcare and in scientific projects, bringing everyone closer to an interdisciplinary SEM.
Are exercise physiologists/scientists integrated into your healthcare system, and does health insurance cover their services?
In Latvia, exercise physiologists/scientists are not recognised as healthcare providers. They are mainly involved in research in the field of SEM and are usually integrated into universities. In addition to research activities, they are also in charge of teaching students.
What is done in Latvia to promote SEM among students and young professionals regarding research and clinical opportunities?
Unfortunately, there are very limited options for students and young professionals to get involved in SEM. However, with a lot of enthusiasm, it might be possible to volunteer in sports events or shadow a sports doctor. I started volunteering in a floorball team in 2nd year of University, and after a few years, I was trusted to take care of the team by myself. After that, I was looking for a more challenging place and started volunteering in the Latvian Olympic Union's Physical Exercise testing laboratory. All this experience has been amazing!
Finally, if you were Harry Potter, what would you change to SEM in Latvia?
If I were Harry Potter (or better- Hermione Granger), I would make SEM physicians accessible for everyone participating in sports, including amateurs and seniors. Also, I would make pre-participation examination a clinical routine like it is the case for basic bloodwork. I wish that during residency, there were more opportunities to be involved in research. If I could make a difference, I would make it mandatory for every resident to participate in some research project- either traumatology or cardiology, or in a more academic environment in the University with exercise physiologists.
(Visited 176 times, 1 visits today)