The full paper can be found here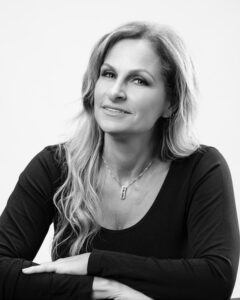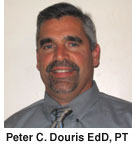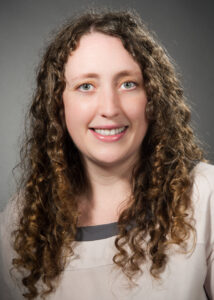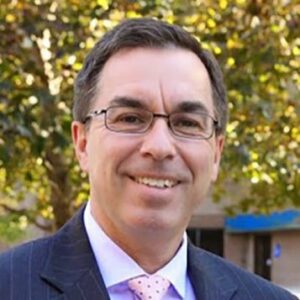 Tell us more about yourself and the author team.
I am an ACSM clinical exercise physiologist with a PhD in Nutrition and an associate professor at the New York Institute of Technology (NYIT) College of Osteopathic Medicine. I am a passionate triathlete and runner and have been featured as the "poster" ad for the Hospital of Special Surgery after undergoing multiple orthopaedic surgeries and completing two Ironmans. I have spent my career studying the important effects of all different types of movement and exercise in various populations. Primarily, I studied neurological disorders, but I have also studied female athletes who are underserved. My latest research has taken me to study the impacts of physical activity and prolonged sitting in populations that are relatively sedentary by career or field of work. I have examined body composition changes, metabolic changes and ways of using wrist-worn activity trackers to collect data and help promote activity. For example, I studied medical school students who are forced to sit in long lectures and study for prolonged bouts (I teach at a medical school, easy access to students!). This led to an interest in the esports players when our campus created a competitive esports team.  The administration at NYIT noticed a gap in the knowledge of this new sport and asked us to examine and promote health in this population.
My team consists of highly recognized experienced PhD researchers who primarily are health, sports medicine, and neuropsychology professionals.  My co-investigator was Dr Seth E. Jenny, PhD, ACSM exercise physiologist, a competitive runner, avid researcher, and extremely well versed in esports. He is an assistant professor in the Department of Exercise and Rehabilitative Sciences at the Slippery Rock University of Pennsylvania. He is an expert in esports academic curriculum and has created higher education esports health-related courses.  Dr Amber Sousa is an associate professor at NYITCOM and a PhD neuropsychologist with extensive experience investigating executive function in various populations.  She has previously published empirical research on esports and executive function. Dr Peter Douris is a seasoned researcher, a licensed Physical Therapist, PhD, and a professor in the NYIT School of Health Professions. His work spans over 30 years, using martial arts and exercise to improve neurocognition. The students involved in this project were all medical students who attend the NYIT College of Osteopathic Medicine.
What is the story behind your study?
Common sense tells us that we need to get up and move our bodies. Every so often, we read about a young person who died of a pulmonary embolism from gaming for prolonged hours. Exercise and breaking up prolonged sitting are two very different things to study. You can be an avid exerciser, but that does not necessarily protect you from the health ramifications of prolonged bouts of sitting. The question is: How do you get individuals enveloped in a game at a young age that does not quite understand preventative medicine to move? We are trying to study relevant ways to improve health while also improving gaming performance relevant to this population.
In your own words, what did you find?
Let me first address why we chose 6 minutes. Why not 3, or why not 4? Previous studies have shown that a 3-minute walk at 30 minutes or a 6-minute walk following prolonged sitting in office workers was enough to increase popliteal blood flow and reduce fatigue and cognition. We did not feel 30 minutes was reasonable, so we chose a one hour break and 6 minutes based on previous literature in office workers.  The results were straightforward. Taking a light 6-minute walk break at the middle one-hour marker during 2 hours of gameplay improved players cognitive processing speed and planning reaction time without impact gaming performance. When they took a 6-minute lying down rest break, they actually got slower and planning time was slower. Playing for 2 hours straight with no break showed a decline in both speed and planning time, but not as bad as the resting break in the middle condition. The most practical finding is that most players actually preferred the walking break and felt it helped the most regarding gaming performance! So, walking for 6-minutes was preferred. It made gamers faster and plan faster, and it reduces the risks associated with prolonged sitting in young adults. A win-win for everyone.
What was the main challenge you faced in your study?
Ha! The pandemic! We were originally supposed to conduct this study in person until we were all quarantined! However, we managed to turn this study virtual, which ended up being a huge success. We were able to use technology to test each subject from their own homes. This proved to be better because we were able to test them under their typical gaming environment and conditions and not in a lab. We couldn't collect heart rate or other biological variables, but we used a validated scale to ask them their walking intensity. We communicated through various social platforms to participants in 7 different countries (so cool!), and all neurocognitive tests were sent electronically and were taken on each participant's personal gaming computer. In non-scientific terms, it was awesome how our team and student investigators pulled it off and were able to test some of the highest competitive men and women gamers globally.
If there is one take-home message from your study, what would that be?
Take a break and move!  Taking a short walking break while gaming will make you faster while doing something healthy for your body! This is a very basic study. An active break is better than a passive resting break. Take a break and walk to the bathroom, get a snack. You will not regret it.  It may make you a better esports player, and your body will definitely thank you!
(Visited 169 times, 1 visits today)