I live in Cape Town, and I am a Physiotherapist by training. Currently, I am a Research Associate at the Sports Performance Research Institute New Zealand (SPRINZ) / Auckland University of Technology. Sport has always been an important part of my life, so I consider myself really lucky to work in this field!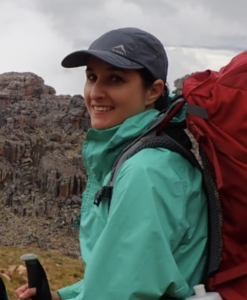 What is your main area of research / clinical expertise?
I mainly focus on qualitative research in athlete health and welfare. I have special interests in rugby and Para sport.
What is your motivation to be a member of the BOSEM team?
To learn from others and play a part in growing qualitative research in the sport and exercise medicine field.
What is a work-related accomplishment that you're really proud of?
Perhaps not an "accomplishment", but I was incredibly proud working with the Chris Burger / Petro Jackson Players' Fund as part of my PhD. They are a non-profit organisation that provides support for seriously injured rugby players. I think it will always be one of the best experiences of my life.
Who has influenced you most when it comes to how you approach your work?
So many researchers in our field inspired me and changed the way I look at the world. If I think back at the first person who really helped build my research foundation – that would have to be the legend, Dr Ina Diener.
What's your favourite way to unwind after a busy day?
Going for a run would be a good answer, but a good glass of wine is probably closer to the truth.
(Visited 150 times, 1 visits today)