Alex Nowbar reviews the latest research from the top medical journals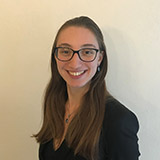 Covid-19 variant worries
If you look at the totality of available evidence on covid-19 vaccines, they seem to be effective even against the emerging SARS-CoV-2 variants. However, this double-blind randomised trial of vaccine versus placebo set in South Africa suggests otherwise for the AstraZeneca vaccine. The trial found no efficacy of the vaccine against the B.1.351 variant in preventing mild to moderate covid-19 (and was inconclusive with regard to prevention of severe covid-19 because numbers were too small). This is fodder for those who support border restrictions and/or aggressive testing to keep variants out of the UK, where so many have received this vaccine. It's also fodder for those who urge caution about removing other restrictions too soon. But, more importantly, it justifies the idea of vaccine boosters that target variants.
N Engl J Med doi:10.1056/NEJMoa2102214
Semaglutide for NASH
The main aim in treating non-alcoholic steatohepatitis (NASH) is to protect the liver (and thereby the rest of the body against the effects of liver damage). This 72-week double-blind randomised trial of semaglutide (at one of three doses) versus placebo used a primary endpoint of histologic resolution of NASH with no worsening of fibrosis. This is fair enough for a phase II trial because the aim is to discover whether the drug works at a physiological level. The secondary endpoint was an improvement of at least one fibrosis stage in those who started at stage F2 or F3 fibrosis (that is, not stage F1) with no worsening of NASH. Semaglutide increased the proportion of patients whose NASH resolved, but fibrosis stage was not affected. Semaglutide's known side effects were again demonstrated (nausea, constipation, and vomiting), as were its known weight loss effects. These results suggest it's worth moving forward with semaglutide as a potential NASH treatment.
N Engl J Med doi:10.1056/NEJMoa2028395
Need your knees
Chen and colleagues' analysis concludes that total knee replacements in people with a body mass index of ≥40 in the US are cost effective. This is such an important analysis because obese people can be refused surgery because of the risks of surgery. Surgeons naturally have to spend a lot more time worrying about the complications—such as implant failure, deep vein thromboses, and infections—and performing revision procedures than they do observing the increased quality of life that the operation delivers. The discomfort in front of one's eyes may seem more important to alleviate than the discomfort one doesn't see when the patient gets looked after by a non-surgeon after being turned down for surgery. The cost effectiveness of the operation was found in those under 65 and over 65 years old, and in those with multiple comorbidities.
Ann Intern Med doi:10.7326/M20-4722
Life expectancy and primary care
The Americans may be catching on to something that we've known in the UK for a while—the tangible benefits of primary care. Basu and colleagues modelled the effects of increasing the density of primary care providers on life expectancy and mortality in areas of low density. They report "Persons living in counties with less than 1 physician per 3500 persons in 2017 had a mean life expectancy that was 310.9 days shorter than for persons living in counties above that threshold." The correlation between reduced mortality and increased primary care provision doesn't tell us there is direct causation because there are buckets of known and unknown confounders, but there is reason to believe it would be worth upscaling primary care in underserved US areas. The implications for us in the UK is really that our approach is not to be sneered at.
Ann Intern Med doi:10.7326/M20-7381
Time on electronic health records
It's easy to vilify the electronic health record (EHR), even though it's more efficient and error-resistant than paper. But why does choosing and buying a kettle on Amazon, say, feel so much easier than ordering a CT scan? Rotenstein and colleagues compared time spent on EHRs in different specialties and the distribution of time spent on different EHR activities. This analysis used data from Epic Systems across 351 ambulatory healthcare organisations in the US. In other words, it looked at the outpatient setting. Mean active daily EHR time was 46 minutes, 86 minutes, and 115 minutes for surgical, medical, and primary care specialties respectively. Medical and primary care specialties also spent a lot more time on EHR after hours—a sure-fire route to burnout, although not necessarily the fault of the EHR. Most time was spent on notes, followed time spent on reviewing test results and making orders. Primary care physicians received dramatically more patient messages and prescription messages than surgical colleagues. The differences seem to reflect different practices amongst specialties—that is, the type and amount of workload—rather than revealing obvious areas for EHR improvement. Sure, the administrative burden on primary care is high, but now what? Where are the studies on reducing the number of clicks?
JAMA Intern Med doi:10.1001/jamainternmed.2021.0256
Alex Nowbar is a clinical research fellow at Imperial College London