Evidence given this week to the House of Commons Science and Technology Select Committee by blogger and data science fanboy Dominic Cummings (ex-leader of the Brexit referendum-winning Vote Leave campaign and ex-chief advisor to the UK's prime minister Boris Johnson) matters quite a lot for the NHS and its staff.
Both the Brexit referendum and the UK's 2019 general election campaigns proved that when up against a badly-led opposition, Cummings is a successful campaign leader. In this context, he has considerable form with the NHS.
He acknowledges that his infamous and misleading bus-borne claim: "We send the EU £350 million a week: let's fund the NHS instead" probably gave the Brexit campaign decisive momentum with the voters.
The NHS later returned the Brexit-cash-based compliment, with NHS England's leader Simon Stevens using that "Brexit bonus" claim in a November 2017 speech to help him back the government into a political corner that won the NHS a significant, multi-year funding increase announced by the then prime minister Theresa May in 2018.
While Cummings' evidence to the committee was on the theme of the Advanced Research and Invention Agency (ARIA), his legacy pet project for cutting-edge scientific research, the points that really caught people's attention were his withering criticisms of the Department for Health and Social Care.
The "smoking ruins" of the Department for Health
Cummings told the committee: "DH had absolute total disaster in terms of buying – how it buys, procures, how it deals with science and tech. It's why we had to take vaccine process out of DH."
He continued, "in spring 2020 you had a situation where the Department for Health was just a smoking ruin in terms of procurement and PPE and all of that, you had serious problems with the funding bureaucracy for therapeutics on Covid … It's not coincidental that the vaccine programme worked the way it did. It's not coincidental that to do that we had to take it out of the Department of Health.
"(Chief Scientific Officer) Patrick Vallance then comes to Number 10 and says: 'this shouldn't be run out of the Department for Health, we should create a separate task force' … Vallance, the Cabinet Secretary, me, and some others said: 'Obviously we should take this out of the Department for Health, obviously we should create a separate task force, and obviously we have to empower that task force directly with the authority of the prime minister'."
Credit for vaccination
Both the procurements of the Vaccines Taskforce (originally led by Kate Bingham) and the vaccination programme planned and delivered by the NHS with logistical support from the Army and volunteers have been massive successes. It is unsurprising to see Cummings join a long queue of people wanting to be associated with these successes.
Nevertheless, his criticism of the DHSC will hit home. The DHSC was responsible for procurement of personal protective equipment (PPE), which has already been the subject of wide criticism; successful legal challenge over not publishing contracts; and an NAO report exposing a "fast lane" for contacts of MPs and ministers which was 10 times more likely to result in a contract than usual channels.
DHSC was also directly responsible for Public Health England—the body whose mid-pandemic abolition to create the new National Institute For Health Protection raised many eyebrows and much suspicion of blame-shifting. NIHP is due to open next month, yet the government is yet to appoint a leader or chair, with advertising for the latter role giving candidates just a week to apply. It is almost as if the government already has a candidate in mind. Purely co-incidentally, Test And Trace boss and Conservative peer Baroness Harding is the interim NIHP chair.
At the very end of the evidence session, Cummings intervened to emphasise how keen he is to give evidence to the committee's joint "lessons learned" inquiry with the Health Select Committee chaired by previous health secretary Jeremy Hunt. As I wrote here last June, the PM's "very proud" rhetoric on the government's "world-class" response will run hard into reality once a proper review is held.
All of this will have an impact on the current health secretary Matt Hancock, whose energetic Alan Partridge-esque communications style is unlikely to save him from being re-homed in a Cabinet reshuffle likely in June or July.
Politics and personalities
Understanding national government antics is every bit as much about personalities as it is about politics. Mr Cummings' quest for revenge eaten cold is psychologically coherent with what we know of the man.
Like his former boss Boris Johnson, Dominic Cummings is a needy narcissist. Both men's specific requirements for approval are different, however.
Cummings is perhaps best understood as a rubbish Rasputin who thinks he's Machiavelli. He left his job in Downing Street late last year after what is understood to have been friction between himself and Number 10 press chief Lee Cain, and the PM's new press secretary Allegra Stratton and fiancée Carrie Symonds.
Cummings wants to be considered a politico-strategic and scientific genius, as his lengthy blogs on his personal website reveal. He is famously imperious to deal with, and (like the PM) does not believe that rules apply to him.
Regarding his evidence, it is worth remembering that Cummings has form for re-writing history – in 2020, he edited his 2019 blogpost to pretend that he predicted covid-19.
Boris Johnson is a different kind of needy narcissist who wants to be a beloved, "world king" Great Man of History (as his heroically bad biography of his idol Winston Churchill shows).
To date, positive opinion polling suggests that the electorate continues to buy Johnson's Panglossian clown act, particularly with a halo effect from the successful vaccination campaign to date.
The relentless, detailed grind of government, and the score-settling that will lie ahead in any public inquiry into covid-19, still have ample capacity and time to tarnish that halo's shine.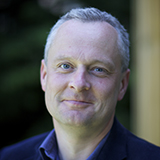 Andy Cowper is a freelance journalist and editor of Health Policy Insight.
Competing interests: none declared.