Ann Robinson reviews the latest research from the top medical journals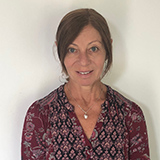 Effectiveness of antibiotics for diverticulitis
Which antibiotic combination works best for diverticulitis in the community? This active comparator, new user study (a design that aims to mitigate bias and emulate head-to-head randomised controlled trials) used data from two large US-wide retrospective cohort studies to compare outcomes with metronidazole plus a fluoroquinolone (such as ciprofloxacin) versus amoxicillin plus a clavulanate (such as co-amoxiclav). There was no significant difference in rates of hospital admissions or urgent surgery within the first year or elective surgery within three years. Rates of Clostridium difficile infection were similar, with a small increase among older patients who were prescribed metronidazole with a fluoroquinolone. Despite the elegant design, residual confounding is still possible, and important possible antibiotic induced harms such as liver damage could not be assessed. There are good reasons to avoid fluoroquinolones if possible, and co-amoxiclav seems a good alternative.
Ann Intern Med doi:10.7326/M20-6315
Cholinergics for psychosis: disappointing results
Most antipsychotic drugs block dopamine receptors, but there's interest in the role of the muscarinic cholinergic system in schizophrenia. This small, double-blind, phase II trial found that a combination of xanomeline (a muscarinic cholinergic receptor agonist) combined with trospium (an anticholinergic drug given to block unwanted peripheral cholinergic effects of xanomeline) was effective compared with placebo in acutely psychotic patients (reduction in PANSS total score (which measures schizophrenia symptoms) of -16.1 v -7.1). The traditional unwanted effects such as weight gain, sedation, and Parkinsonism were no greater with active treatment than with placebo, but in their place were cholinergic side effects such as dry mouth, nausea, vomiting, and constipation. The patients were in hospital, and follow-up was only five weeks. Head-to-head studies against current antipsychotics and longer, bigger trials among a more diverse population are needed before anything meaningful can be deduced.
N Engl J Med doi:10.1056/NEJMoa2017015
Refined carbs are bad for rich and poor, especially for the overweight
In high income countries, a diet with a high glycaemic index (GI) is known to be associated with an increased risk of a major cardiovascular event or death. This ambitious study asked whether the same is true in low and middle income countries. Researchers estimated glycaemic index and glycaemic load (which reflects how quickly and how high blood sugar rises after a portion of a given food) in 137 851 people aged 35-70 years across five continents for a median 9.5 years. People in China, Africa, and Southeast Asia had high GI diets, and, for individuals with a high body mass index, a poor diet was associated with worse outcomes. But I wonder what this study adds to our understanding: glycaemic index estimates are imprecise, populations are heterogenous, the numbers aren't sufficient for analysis by geographical region, and, perhaps most importantly, diets are changing at varying rates (including a rapid shift in China, where carbohydrate intake is falling in tandem with economic growth).
N Engl J Med doi:1 0.1056/NEJMoa2007123
Do covid antibodies protect against future infection?
Both rational intuition and irrational optimism make me want the answer to this question to be yes. And this huge cohort study of more than 3.2 million US patients found that only 0.3% of those who tested positive for SARS-CoV-2 antibodies had evidence of a positive nucleic acid amplification test (NAAT) more than 90 days after index, compared with 3.0%  among those with negative antibody test results. This implies, but doesn't prove, a 10-fold increase in protection from further infection if you have antibodies. The study used non-randomised observational data from commercial laboratories and makes no claim to be as robust as a classic prospective seroprotection trial. There are important unknowns. Were the positive NAAT results in either group associated with clinical signs of infection? How long does protection associated with having antibodies last? How much protection is attributable to antibodies or to T-cells?
JAMA Intern Med doi:10.1001/jamainternmed.2021.0366
The holy grail: an effective weight loss drug
More positive news about semaglutide. This STEP 3 trial of 611 overweight or obese non-diabetic people found that 14 months of once-weekly subcutaneous semaglutide combined with intensive behavioural therapy and a low calorie diet for the initial eight weeks resulted in significant weight loss compared with placebo (mean weight loss 16.0% v 5.7%). An astonishing 96% of people in both groups reported side effects, most of which were mild and short lived. Serious adverse events were higher in the semaglutide group (9.1% v 2.9%). Similar results have been found with liraglutide, another GLP-1 agonist, and a head-to-head trial of the two drugs is now under way. What we need to know is whether the impressive weight loss is maintained and whether the three prongs of diet, therapy, and drugs are all critical for a successful result.
JAMA doi:10.1001/jama.2021.1831
Ann Robinson is an NHS GP and health writer and broadcaster.