National Voices is a coalition of health and care charities. These charities have a deep understanding of what is going on in the lives of the people, families, and communities that they support due to  their close relationships with these communities, from answering helplines, and from going about their work. These charities  know that people are confused, anxious, and looking for more information or in need of more support than they are getting right now. National Voices summarised these  concerns in a public statement last week. 
Things are very, very hard right now for the many thousands of people who live with ill health or disability. We have gone as far as saying that the NHS cannot be described as still providing universal healthcare to everyone who needs it during this phase of the pandemic. Instead, it is morphing into an "urgent and emergency" care service only.  
Focusing on acute episodes only is the worst possible way of achieving good outcomes and experiences for people with long-term conditions. And tightening the access criteria to health or social care—where you can't get help unless your asthma is totally out of control, until your cancer is diagnosed in A&E, or your depression makes you acutely suicidal—is the worst possible way to organise care for millions of people. 
Proactive care and support that enables people to live well, to recover, or to manage their symptoms, is how we add years to life and life to years. It is also how we at least partially address the inequality and unfairness that blights our health outcomes.  
The National Voices coalition is worried that when the "fog of war" of the pandemic finally lifts, it will be challenging to rebuild services that respond flexibly to people's needs, or that helps them cope with whatever limitations ill health or disability impose on their lives. We are concerned that health and care will have run "urgent and emergency" only services for most parts of the year. There is a reluctance among NHS leaders and politicians to admit that this approach comes at a high price for people living with ill health. Corresponding talk of "spare capacity," looks like we can get away with just focusing on the most urgent, on those who will die if we don't look after them right now. 
However the need for care to resume in much more holistic ways will have grown exponentially. There will be: 
Built up need from people who couldn't be seen during the pandemic 

Need from people who didn't even ask for care, or a diagnosis, or a referral  

Need from people whose mental or physical health has deteriorated because of the circumstances they found themselves in (we have found 

strong evidence

 of this during the first wave)  

New needs from people who suffered from covid-19, and have not fully recovered. 
If past experience is anything to go by, the health and care system will respond to the risk of being overwhelmed by further rationing with the tightening of access criteria: you are not anorexic enough, you can still just about walk despite your pain, you are only self-harming and not actively trying to end your life.
In order to prevent this from happening, we all need to work together to build and present a consensus on what is needed now. This needs to start with a truthful assessment of where we are at present. No selective reporting of waiting times statistics, no distracting drive to reach some national targets on tests or vaccines that don't focus on where the actual (and unequal) need is.  
We, as organisations that are embedded in communities of people with substantial needs, can help bring to life what it looks like when those needs aren't met: What is it like to be over 85 and the carer for your spouse when home visits stop? What is it like to look after someone dying at home when community nursing is stripped right back? What is like to live with severe mental ill health and without face-to-face contact with professionals?
We will speak truth to power about what is actually going on for people. Others need to bring their considerable data analytics abilities to the challenge of quantifying those needs and to pricing what resources we need to begin to put things right for people: clearly more staff, so we never have to have one nurse look after five critically ill patients again, but also investment in better healthcare buildings, in more proactive and joined-up primary and community care and much more. 
And all of us need to work together to argue for and design new models of care: closer to home, less focused on body parts and more on people, able to listen and to respond to disadvantage and the unequal burdens of ill health. 
Access to timely and efficient care will remain restricted for quite some time. We need to invest in the things that help people cope while they wait and that make for a good life: connection, good information and advice, emotional and practical support, and purposeful and reciprocal relationships with the people who make our communities. This is the stuff our sector is best at. We stand ready to help.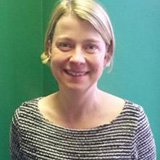 Charlotte Augst is the chief executive of National Voices
Twitter: @CharlotteAugst
Competing interests: None further declared