Origami provides a practical tool for self-care, to soothe and create a tiny bit of perfection when the world feels chaotic, writes Lizzie Burns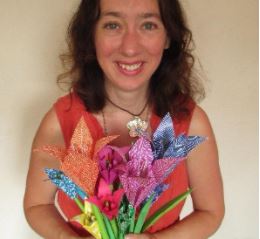 More than ever this year, healthcare staff have felt the pressures and strains that come with caring for other people. How can we encourage self-care for healthcare workers? While meditation and mindfulness are often suggested as ways to calm the mind, these options may not appeal to everyone. I would like to offer a practical suggestion that can be done using the most accessible of materials.
For more than  a decade I've worked once a week with patients and staff in an oncology department as a creative specialist. We feel stressed when situations are beyond our control, but by being creative, we bring form and agency over what we do in positive ways, as well as feeling the benefits of self-expression, absorption, and reflection. The snag is that most people don't consider themselves to be all that creative. So how to help?  
A clue came from a patient who described how she calmed her mind through an activity she learnt as a child in hospital and continued as an adult: origami. In folding a piece of paper, the person takes control and transforms an everyday material into something beautiful. This patient taught me to fold a traditional lily to create bunches of flowers, which she made for healthcare workers to express her thanks. She asked me to pass it on.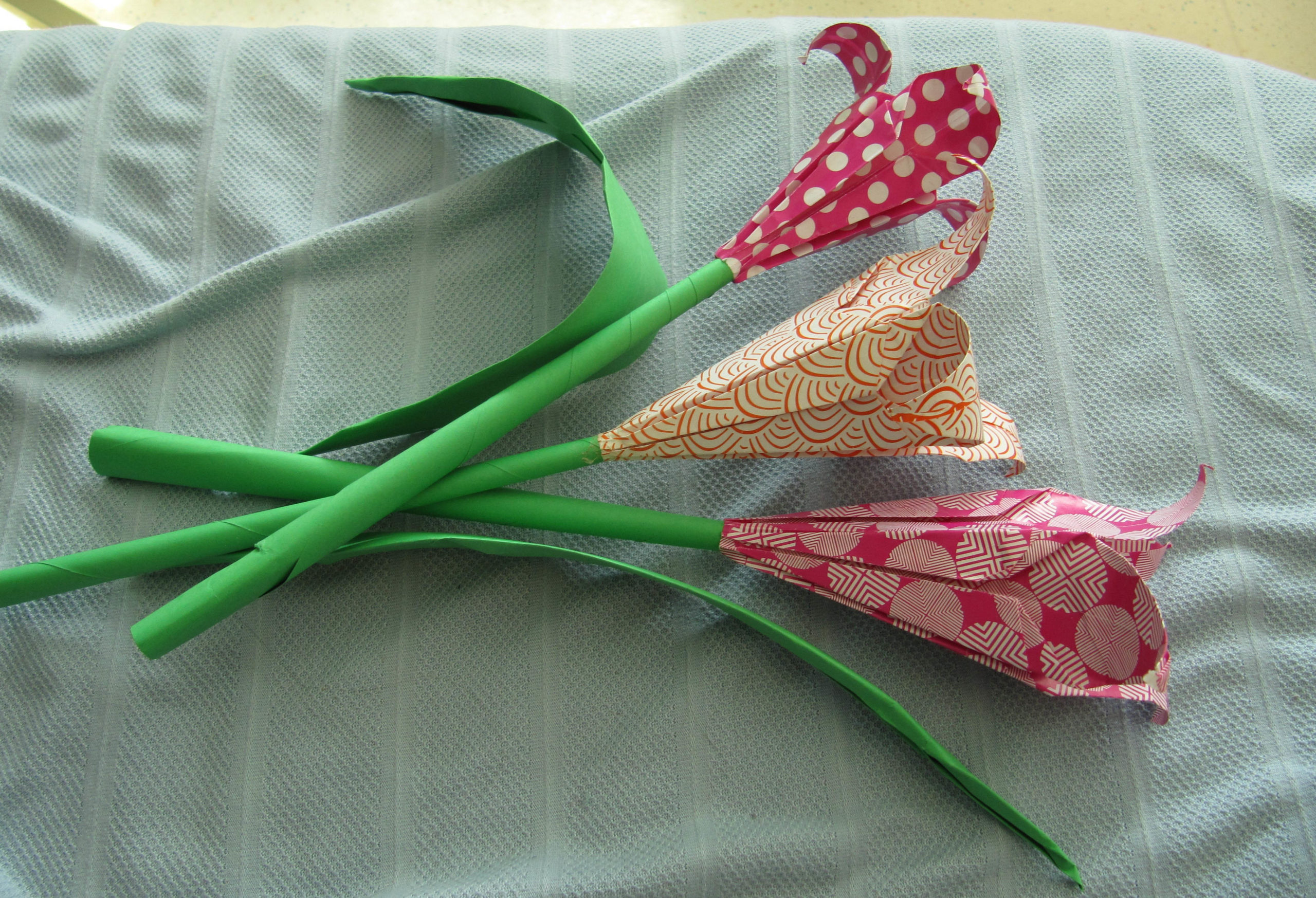 While some healthcare workers reading this may be doubtful about trying origami, I would encourage you to give it a go, even if you're reluctant. Origami is centred around a culture of kindness passed from one generation to another. In times of uncertainty, many of us are missing connection with others. Origami is an art form that represents the value of tangible connections, where discoveries have been passed from one to another through teaching and giving objects as gifts. 
Origami is a mindful activity. In folding, you find yourself connected to the moment, your mind fully occupied and so unable to ruminate on the past or ponder the future. When you're focused on the here and now, you give your mind a break, which helps lift mood and bring a fresh perspective.
All that's needed to learn is paper and a positive attitude: give yourself time, be patient and kind to yourself, be accurate, and apply a playful attitude and belief that you will get there given persistence. From sessions on wards I have found that around a third of staff have described feeling stress from work. Yet everyone felt that 20 minutes of origami, which offers challenges to overcome and a sense of achievement, helped bring relaxation and joy.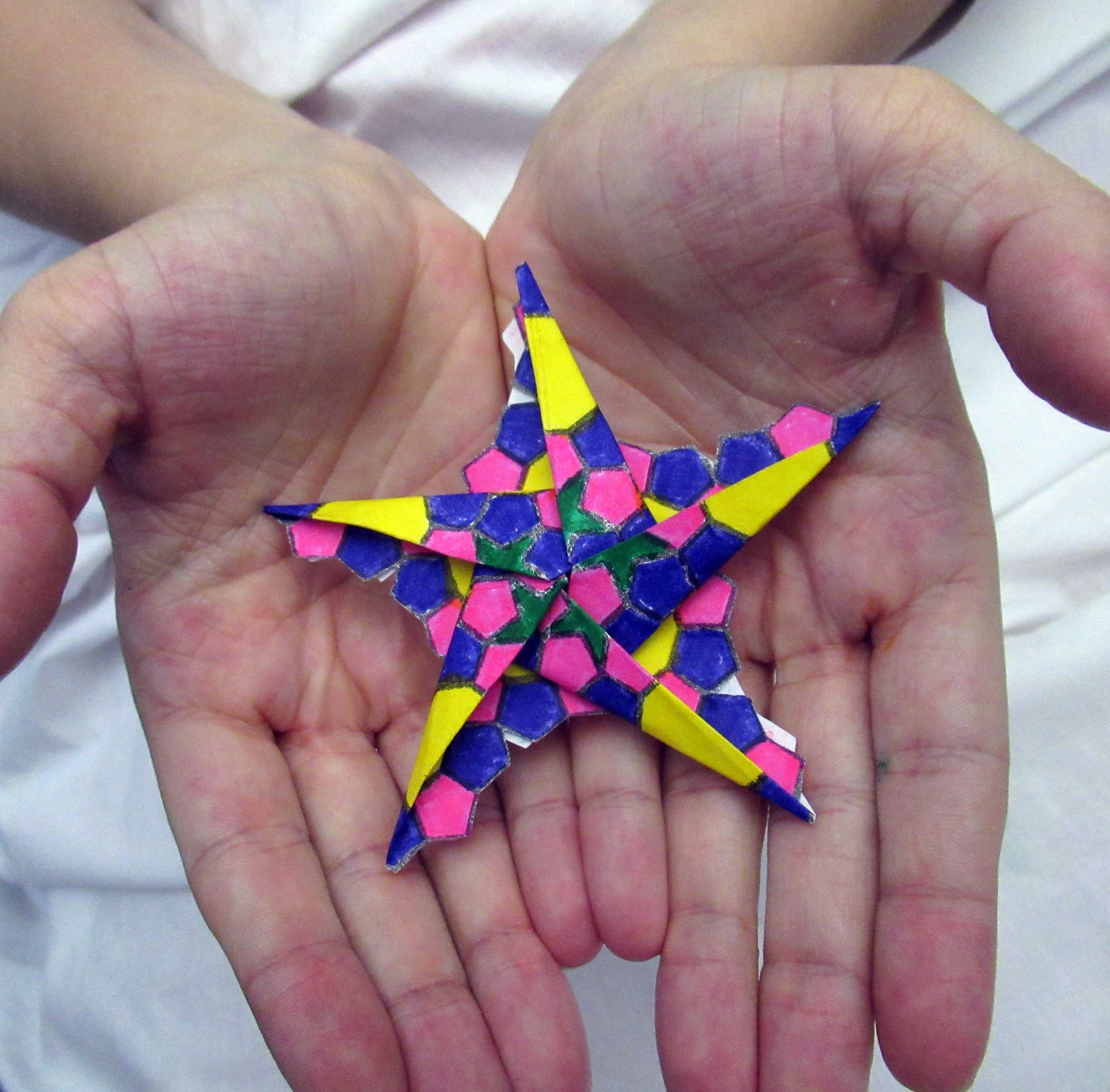 The transition to teaching patients and staff how to practise origami online has come naturally as I learnt the art form mostly through YouTube videos. When touching paper, even though across screens, there is a shared physical experience. With each fold stress is released into the paper and used positively to create strong structures. Origami provides a practical tool for self-care, to soothe and create a tiny bit of perfection when the world feels chaotic.
Depending on your preference you can choose figurative or abstract designs. Find a fold with meaning to you and start simple. With time you'll build up confidence and skill. Originally a scientist, I've found that for me origami touches profoundly on our inner workings. DNA encodes proteins, where folding of amino acid chains creates structures which enable function. Viruses with their external protein shells resemble beautiful pieces of modular origami. A limited genome provides a restricted number of proteins, which assemble into structured patterns held together though folds and tucks. In folding paper you can focus on a topic of interest to you and explore its beauty.
Thanks to a community fund from the National Lottery, our Made with gLove project sent more than 25 000 "Origami Inspiration" leaflets to UK hospitals encouraging self-care among healthcare workers. Every week, I'm also offering to teach everyone origami through YouTube with films and live folds on Wednesdays at 2pm for wellbeing. All that's needed is paper and putting aside 20 minutes at work or home. We should all give time for self-care so that we can continue to care for others and avoid burnout. One suggestion behind the philosophy of origami is that it is about honouring the paper, which like ourselves is both fragile and strong. In giving time and respect to the paper, you will find you also give time and care to yourself. 
Lizzie Burns works as a creative specialist at University College Hospital funded by the UCLH Charity, while "Made with gLove" comes from her work as part of Origami Pulse CIC. Following a doctorate from the University of Oxford, Lizzie has worked as a science based artist since 2002 and is founder of the Anti-boredom Campaign and a member of the British Origami Society. Twitter @DrLizzieBurns
Competing interests: None declared.