Alex Nowbar reviews the latest research from the top medical journals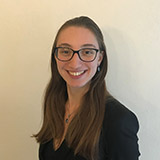 Some promise for LY-CoV555
LY-CoV555 is a neutralising antibody drug made by Eli-Lilly for treating mild to moderate covid-19. In the randomised double-blind BLAZE-1 trial, the medium dose (but not the smaller or larger doses) accelerated the reduction in viral load over time. This could be good, as delayed viral clearance is associated with worse outcomes. The drug also seemed to reduce symptoms and covid-19 related hospitalisations. Cue applause. Except this is not the full trial, it's an interim analysis (albeit a preplanned one), so the final results might be different. No one wants patients to suffer needlessly if there is an effective treatment ready and waiting. But this is only early phase evidence for the drug and is not yet enough to justify widespread use. Before we drain the coffers (and reduce our capacity to spend on proven interventions) and before we expose people to the potential harms of a drug, we need evidence of clinical benefit. And that benefit would have to be sufficiently large and relevant. For example, shortening the duration of the illness or reducing symptoms sounds good in principle but may not be that meaningful. What I'd want a new covid-19 drug to demonstrate is a reduction in progression to severe covid-19 where there is risk of serious disability or death.
N Engl J Med doi:10.1056/NEJMoa2029849
Atrial fibrillation ablation procedures
The single-blind VENUS trial randomised 343 people with persistent atrial fibrillation (an important distinction from paroxysmal atrial fibrillation as it is harder to treat) to catheter ablation with vein of Marshall ethanol infusion or to catheter ablation alone, to see if either group was more likely to maintain a normal rhythm months later. These data are pretty clear that vein of Marshall ethanol infusion increased success rates of ablation with similar adverse event rates, but there are two caveats. Firstly, the operator was naturally unblinded to the procedure, so the ablation could have been more aggressive compared with the ablation delivered in the control arm. Secondly, if the patients don't notice a difference in their quality of life (a negative secondary endpoint in this study) or other things that are relevant to them, then is being less likely to be in atrial fibrillation actually valuable? Should less atrial fibrillation in the year after ablation be considered success? Maybe, but if patients are back in atrial fibrillation by two years, then would anyone really have noticed any difference? However, this is still strong evidence from a well designed trial in support of the vein of Marshall technique.
JAMA doi:10.1001/jama.2020.16195
Nothing new for antiplatelet choice
Randomised trials are the only definitive way to tell us about effects of treatments, but observational studies can sometimes be informative. This isn't one of those times, even if this study used propensity matching. This large US cohort study compared people taking ticagrelor with those taking clopidogrel after percutaneous coronary intervention for acute coronary syndrome and found no difference in all-cause mortality or in the combined endpoint of ischaemic and bleeding events. For the secondary endpoint, when bleeding was separately assessed, there was more bleeding in the ticagrelor group. However, the key randomised trial of ticagrelor in this context did support use of ticagrelor. The observational data don't undermine the randomised findings, but they do give us an idea that in the real world the differences between people who take the two drugs are barely noticeable. But the difference in outcomes between people on the two drugs isn't wholly attributable to the drugs in a non-randomised study such as this. I admit these data reduce motivation to use the more expensive drug (ticagrelor). But it would seem logically wrong to change practice on the basis of these data.
JAMA doi:10.1001/jama.2020.16167
Non-covid-19 emergencies during the pandemic
One consequence of the pandemic has been widespread reluctance to seek medical help. Bhambhvani and colleagues' analysis quantifies this. They studied five medical emergencies at two academic institutions in the US: myocardial infarction, stroke, subarachnoid haemorrhage, ectopic pregnancy, and appendicitis. There was a reduction in volume for all of these emergencies except ectopic pregnancies. The trend was much more marked in the New York institution compared with Stanford, which is understandable as the pandemic was worse in New York. While limited to two institutions and five medical emergencies, this analysis makes a valid point about people deferring care for acute conditions. We cannot draw any direct conclusions about deaths as a result of this, but we can assume a major impact, if not on survival, then on associated morbidity.
JAMA Intern Med doi:10.1001/jamainternmed.2020.3982
A revolution for non-small cell lung cancer
The double-blind ADAURA trial randomised people with completely resected epidermal growth factor receptor (EGFR) mutation-positive advanced non-small cell lung cancer to osimertinib adjuvant therapy or placebo. Osimertinib is an EGFR tyrosine kinase inhibitor. The trial was unblinded early because of a recommendation by the independent data monitoring committee after an interim analysis. There was dramatic disease-free survival benefit in the treatment group compared with placebo at three years. Further follow-up is ongoing to assess the effect on overall survival, as it was too soon for there to have been many deaths in this sample size, but these data are convincing enough on their own. Will it do the job in other clinical circumstances such as unresected non-small cell lung cancer or before resection as a neoadjuvant treatment? Trials are under way to look at these questions. I don't normally say this, but I'm excited!
N Engl J Med doi:10.1056/NEJMoa2027071
Alex Nowbar is a clinical research fellow at Imperial College London