Almost all specialties now have regular MDT meetings, yet many of them feature very little involvement from the actual patients, says Vedamurthy Adhiyaman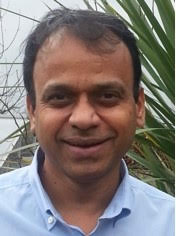 An older person is admitted to hospital after a fall. Further investigations reveal a mass that is highly suspicious of cancer, so the patient is referred to specialists and their condition is discussed at a multidisciplinary team (MDT) meeting. At the meeting the decision is made to assess the patient's performance status (this is a measure of a person's functional ability) and to then discuss further options. But neither the specialist, nor anyone else at the MDT meeting, has actually seen the patient. The case is discussed based on information from the case notes and scans. 
As a geriatrician, I often come across situations like this in my practice. I am then left with the task of explaining what has happened to the patient. When I convey the decisions that have been made by a specialist MDT back to patients, they are often perplexed. They haven't seen or spoken to these specialists, they point out, so how can they make decisions about their care? Patients often tell me that they have questions they wish to ask the specialist about their diagnosis—for example, around their possible treatment options or how long they might live. Does this sound familiar?
Almost all specialties now have regular MDT meetings to decide what is best for the patients being discussed, yet many of them feature very little involvement from the actual patients. It is not uncommon that in certain specialities no one makes an attempt to see the individual patient beforehand and, even if someone does, it can often be a glance at the notes or a quick conversation with the patient. Of course, not involving patients isn't universal and some specialties and teams do a good job of explaining the MDT process and including patients in decision making. Yet too often our way of conducting MDTs means patients are often denied the opportunity to ask questions, discuss treatment options, or make their wishes and preferences known. 
Routinely, the decisions that are made at an MDT are relayed back to the generalist team and the patient either through the clinical notes or via a specialist nurse. The specialist nurses often do a brilliant job and take the time to explain the situation and give patients their contact details for support. Sadly, on many occasions, a specialist nurse isn't always there to feed back and it is left to the generalists to relay the message and make decisions based on what's documented in notes. Generalists do not always have sufficient specialist knowledge and can therefore be limited in what they are able to say to patients after an MDT has taken place. 
Very often, patients may have been moved out to a community hospital, and it becomes even more difficult to pass on the decisions made at the MDT meetings. This convoluted process adds delay to patients' discharge plans and patient flow through the hospital. It's even worse if a patient has gone home, because it is then left to primary care clinicians to follow up, which becomes very time consuming and frustrating for everyone.  
Making decisions based on scans and case notes is one thing, but it is equally important to clinically assess a patient and know about their wishes and choices. I am sure that most patients would like to be part of the proceedings and make their own decisions based on the information given to them. Patients should be assessed by an appropriate specialist, and should be given enough information and possible options following an MDT to help them make a decision or come to terms with the choices available. Some might even decline to undergo further invasive investigations if they were given the right information. 
It would be impossible to bring all patients to the MDT meetings due to time and physical constraints—except in rehabilitation settings where it happens more frequently. And it would be impossible for a generalist to attend all MDT meetings in person. Consequently, it is imperative that every patient who is referred to the MDT is properly assessed by the specialist team to ascertain their functional state, wishes, and preferences before the meeting. Doing this before MDT meetings, and then having a better handover of information after them, would help to make patients part of the decision making process. The current practice of discussing patients at MDT meetings without assessing them and not providing them with the information they need to enable them to make a decision is not good medical practice. 
Vedamurthy Adhiyaman is a geriatrician at Glan Clwyd Hospital, North Wales. Twitter @adhiyamanv
Competing interests: None declared.