Kimberly Sue describes the frustration and fear she feels as a physician witnessing the steep rise of covid-19 cases in the US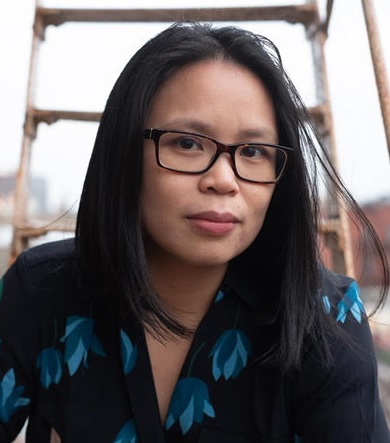 Surge capacity. Hospital and ICU beds. Contact tracing. Flatten the curve. Physical distancing. Coronavirus hotspots and spikes.
By now, these technical phrases have become standard metrics reported in the news around the world. As an internal medicine and addiction physician based in New York City, the former US epicenter of the pandemic, I now watch other states around the country undergo rapid increases in covid-19 cases. I remember the frustration, fear, and confusion of what it felt like to be on that steep slope of cases rising exponentially. By that time, the healthcare system is already being overwhelmed with cases, and there is a certain inevitability in waiting for patients to present after transmissions have already occurred. 
In March 2020, I answered phones for New York City's 311 covid-19 hotline. Any New Yorker could call the city and ask about treatment, testing, or to get advice about their symptoms. At that time, leaving the house to get testing or "treatment" was not advised. Unless the patient was literally gasping for breath, we said to stay at home. We had no testing. When I did recommend that someone go to the hospital, I warned them, "Please discuss with your family if you want intubation and mechanical ventilation. Make sure your affairs are in order. There's a chance you could die in the hospital, completely alone." 
In April, I worked in a makeshift field hospital at the Billie Jean King Tennis Center in Queens. Queens is the second most populous borough in New York, with the most number of languages spoken in the world, and New York's lowest number of hospital beds per 100 000 population. Hospitals in NYC were overflowing and makeshift medical sites popped up in Central Park, ships, and the Javits Convention Center to create additional capacity for the healthcare system. 
In the tennis center, approximately 400 beds were constructed across four gymnasium wards on the site where the US Open is usually played. Each "room" consisted of a bed, lamp, filing cabinet, and oxygen tubing that was strung along the top of the gymnasium. I worked with teams of doctors, nurses, respiratory techs, and paramedics from around the country who came to staff this makeshift facility. 
In our facility, there was no running water and no toilets in patient areas. Patients had to be wheeled or walk with portable oxygen the length of one football field to make it to the restrooms. I remember the feeling of panic when one patient was returning from a bathroom trip and had desaturated with the exertion it required to get to and from the toilet. We raced her back to the bed to put on the non-rebreather to bring her oxygen level back up. 
The debates around enforcing and relaxing lockdowns hinge on a healthcare system's surge capacity. From a city where we were not able to absorb the shock, it feels important to state that behind this "surge capacity" are thousands of people who bear the immense responsibility of providing this care. 
The covid-19 crisis is not simply about beds and ventilators, but about the people who have the training to operate and run them. Many of our colleagues got extremely sick or even died from covid-19 because of a lack of proper personal protective equipment. I wore the same N95 mask for three weeks. If we didn't die, we worked extremely long days, bore the trauma of watching and witnessing crushing suffering and death, and lived with the constant embodied risk for ourselves and family members. One ER doctor in New York, who had described to her family the onslaught of coronavirus deaths, died by suicide. 
Now, as cases have climbed again, there is intense focus on (and fierce disagreement about) the importance of wearing a mask, although their use in public spaces is still simply a "recommendation" rather than fixed policy. While individual behaviors are important, so is a coordinated federal and state government response. Covid-19 cannot be controlled if states do not have early, robust contact tracing or coordination between each other.
Importantly, we know that the risk of covid-19 is not borne equally among us. Covid-19 is a racial equity and social justice issue. Those who are more likely to get sick and die are disproportionately Black, Hispanic, or Native American. Or people who already live at the axes of structural inequality, such as incarcerated people, those in nursing homes, detention centers, or who work at meatpacking plants or other essential jobs. Structural reforms such as decarceration and providing hotels for safe quarantine are critical. Robust access to prevention, testing, and social supports such as housing and food delivery, must be prioritized by cities for these communities.  
The tragedy of watching covid-19 cases rise around the rest of the country from here in New York City is that our experience was a fatal stumble as we struggled to implement safe policies using evolving lessons from around the world. Other states can and should have learnt from our experience. Otherwise, the ongoing psychological and physical damage that healthcare workers around the world bear will continue to take its preventable and tragic toll.
Kimberly Sue is the medical director of the Harm Reduction Coalition, where she provides national training and technical assistance to improve the health and wellbeing of people who use drugs. She is the author of Getting Wrecked: Women, Incarceration, and the American Opioid Crisis (UC Press, 2019). She practices internal medicine and addiction medicine in New York City. Twitter @DrKimSue
Competing interests: None declared.