Ann Robinson reviews the latest research from the top medical journals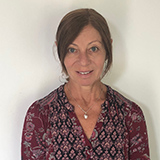 Anticoagulation in the time of covid
During the covid-19 pandemic, patients on warfarin have struggled to get routine international normalised ratio (INR) checks. In my practice, we have taken the opportunity to review the indications for their anticoagulation and reviewed their options, which usually amounts to deciding between warfarin or a direct oral anticoagulant (DOAC).  The risk of osteoporotic fracture with anticoagulant use is one factor in decision making. In this timely study, DOAC use was associated with a lower risk for osteoporotic fractures than warfarin use when prescribed for patients with atrial fibrillation. There was no evidence of a significant difference in osteoporotic fracture risk between the DOACs (apixaban, dabigatran, and rivaroxaban), although the study was only powered to rule out more than a twofold higher or a 50% lower relative risk. There was no difference between men and women. The study was observational, so plenty of scope for confounders.
Ann Intern Med doi:10.7326/M19-3671
Lung damage with covid-19
Around 15% of individuals with covid-19 develop severe disease, and 5-6% become critically ill and have a high mortality. But what exactly is the cause of death? In this small, single centre case series of 10 serial postmortem examinations in Germany, the patients' median age was 79 years and SARS-CoV-2 was still detectable in the respiratory tracts of all patients. Diffuse alveolar damage, similar to that seen in SARS and MERS, was the main cause of death, whether the patients had been ventilated or not. Criteria for true myocarditis weren't met, although inflammatory changes in heart and liver were common. 
JAMA doi:10.1001/jama.2020.8907
Flu vaccinations: getting the number of reminders right
By the time we emerge from the covid-19 crisis, it will probably be seasonal flu time—or perhaps they'll overlap. So any research about how to optimise flu vaccination uptake is welcome. This large and well designed randomised controlled trial found that 37.5% of those eligible had a flu vaccination with no reminder, rising to 38% after one reminder and 38.2% with two or three reminders. The gains with two reminders are small but significant. In our "new normal," digitally souped-up UK primary care system, sending repeated texts to patients is no problem. 
JAMA Intern Med doi:10.1001/jamainternmed.2020.1602
Minimising infection risk by shortening treatment schedules: radiotherapy for breast cancer
The covid-19 pandemic has focussed attention on delivering shorter treatment schedules to minimise risk of infection for patients and healthcare professionals. This important five year FAST-Forward trial shows that giving shorter fractionation schedules of adjuvant radiotherapy to low risk patients with early breast cancer after surgery is non-inferior in terms of local cancer control and is as safe as an international standard. This FAST-Forward schedule could become preferable to accelerated-partial breast radiotherapy, but long term outcomes and sub-analyses of other accelerated-partial breast radiotherapy trials are awaited.
Lancet doi:10.1016/S0140-6736(20)30932-6
Pieces of a giant jigsaw
The lungs of people who die from covid-19 show signs of vascular angiogenesis that are not present in the lungs of people who have died from equally severe influenza virus infection.  Progressive respiratory failure is the primary cause of death in covid-19, but relatively little is known about the morphologic and molecular changes that occur in peripheral lungs. This series examined lung tissue from seven people who died from covid-19 compared with seven samples from people who had died from acute respiratory distress syndrome (ARDS) secondary to influenza A (H1N1) and 10 age-matched, uninfected controls. Whether this finding is common, important, or clinically useful remains to be seen.
N Engl J Med doi:10.1056/NEJMoa2015432
Ann Robinson is an NHS GP and health writer and broadcaster