Emma Cartwright describes what it is like being in a high risk group for covid-19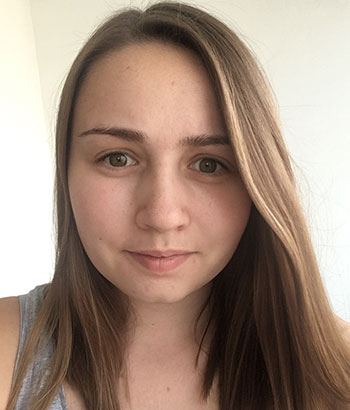 On 16 March 2020 it was announced that pregnant women are now also a "high risk group" during the covid-19 outbreak. This came as a shock to many as the risks for pregnant women had not been openly flagged previously.
I am currently 35 weeks pregnant, and living with Type 1 Diabetes. This change brought about a huge amount of worry and anxiety. This is my first pregnancy, and I imagined my last few weeks would be filled with organising the baby's room, buying supplies, reading up on pain relief options and worrying about how I would get to the hospital if I went into labour while my husband was at work. Although there was an element of nervousness and concern about what was to come, I was also excited. However, as the situation with covid-19 has developed, these feelings have been taken over by worry, anxiousness, and a huge amount of uncertainty. 
One of the main challenges has been around the lack of clear information or clarity on the situation or what to expect. I am unsure whether my antenatal appointments will go ahead. All our antenatal classes and support groups have been cancelled. This is very understandable, but has meant that we haven't been able to meet other parents to be. We also haven't been able to get the information or support we were hoping to have for the birth and first few weeks with a newborn. This has led to increased feelings of worry and being unprepared. We are also uncertain on how covid-19 might affect the birth including whether my husband will be able to be there during labour, or whether our family will be able to visit when our baby has made his arrival.
As people continue emptying the supermarket shelves and stockpiling, despite government advice not to do so, this is also causing increased worry and concern. Although we had been able to buy some baby supplies before covid-19 took hold, we haven't had the opportunity to buy all that we need. We hope that we won't need these items but who knows? And I don't think our concerns are unique here. Friends have reassured me that they "over bought" things ahead of their babies' arrival on the basis of "just in case."
I am very aware that increased stress and worry is not helpful for the baby. As we isolate as much as possible, I have been finding different ways to help us feel informed and prepared for the birth and arrival of the baby. One of the most helpful things for me has been attending a pregnancy yoga class. Since we are unable to meet in person now, the classes have been moved online, which means we can all join together in the comfort of our own homes. This has been so important for me to feel grounded and supported during these final few weeks of pregnancy, as well as providing a safe space to meet with other pregnant ladies who are experiencing the same worries and concerns as me.
I have also found antenatal classes on YouTube useful. There are also a huge number of videos on pregnancy, births, and newborn basics. Some of my favourites have included videos on breastfeeding essentials and newborn " must haves." These include information on different sleeping options, the differences between nappy brands and 'can't live without' items (breastfeeding pillow, towelled bibs and plenty of muslin cloths of all sizes to name a few!) all shared by other mums. I have also joined some local mum Facebook groups. These have helped me feel less isolated. The groups have also helped me feel less worried about getting baby supplies as members of the groups are sharing newborn items which they hadn't used with new mums, which has been very reassuring to see. 
As life in the high-risk group for covid-19 continues, I am trying to stay informed but avoiding too much exposure to the news and social media. Late stages of pregnancy and birth are already full of unknowns and feelings of unpreparedness. During this unprecedented situation I am trying to focus on the things that I can learn, support I can tap into online, and the positive things I can do in preparation for our baby while living in isolation. 
Emma Doble was diagnosed with type 1 diabetes at the age of 4 and is a patient editor at The BMJ, editing the "What Your Patient is Thinking" series. 
Competing interests: Emma Doble is a freelance patient editor for The BMJ.