Ann Robinson reviews the latest research from the top medical journals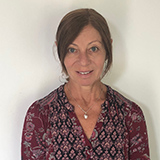 Liberal v conservative oxygen therapy
What's the ideal amount of oxygen for critically ill, mechanically ventilated patients? This study compared death rates over 28 days among patients with acute respiratory distress (ARD) who received conservative oxygen therapy or liberal oxygen therapy over seven days. The trial had to be stopped prematurely because of safety concerns (five mesenteric ischaemic events and tachycardia in the conservative group and none in the liberal group). Of the 201 patients studied, 34.3% in the conservative oxygen group versus 26.5% in the liberal oxygen group had died within a month, and 44% versus 30.4% respectively after three months. There were some design flaws in this study, which was small and hampered by having to stop early. The authors conclude that there's no advantage, or justification, in starting off with a softly-softly conservative approach.
N Engl J Med doi:10.1056/NEJMoa1916431
And another blow for conservative oxygen therapy

This study is another blow to the use of conservative oxygen therapy, as compared with usual oxygen therapy, in critically ill, mechanically ventilated patients. Unlimited oxygen use and the resulting hyperoxaemia have been linked to increased mortality and fewer ventilator-free days in this group of patients. But in this well designed trial, there was no significant difference in the number of ventilator-free days, mortality after three or six months, or overall survival. The data suggest that there may be a benefit for patients with suspected hypoxic-ischaemic encephalopathy, and it is biologically plausible that conservative oxygen therapy reduces the incidence of secondary brain damage after resuscitation from cardiac arrest, say the authors. The results may not apply to people who are less ill, and clinicians may have increased oxygen concentrations at times, causing temporary hyperoxaemia that wasn't recorded. But it seems that conservative oxygen use didn't offer significant advantages in this group.
N Engl J Med doi:10.1056/NEJMoa1903297
When kidney function falls, should the ACEs and ARBs stop?

Here's a useful question. When patients' renal function worsens, should we stop their ramipril? This cohort study looked at whether stopping renin-angiotensin system blockade (RASS), usually ACE inhibitors or ARBs in practice, in people with poor renal function (eGFR <30 mL/min/1.73 m2) made a difference to all cause mortality, major adverse cardiovascular events, and end stage kidney disease over the subsequent five years. The answer was no; 35.1% of those who stopped their RASS within six months after the eGFR decrease died during the subsequent five years compared with 29.4% of those who stayed on the drug. Kidney disease didn't progress, and there seemed to be cardiovascular benefits among those who kept taking the tablets. The study was observational and susceptible to confounding, and the participants were mostly white, but it was generally well designed and set out to answer a practical and common question.
JAMA Intern Med doi:10.1001/jamainternmed.2020.0193
No smoke without fire

Electronic cigarettes are increasingly popular in the US, especially among young people. Vaping devices heat liquids (that may contain nicotine, cannabis products, flavourings, and other chemicals that are largely unregulated) into an inhaled aerosol. This study of 160 Californian patients with lung injury associated with e-cigarettes or vaping (EVALI), found that 74% were under 35 years old, 46% needed intensive care, and 29% required mechanical ventilation. Of 86 patients interviewed, 83% said that they'd used tetrahydrocannabinol (THC), which often contained vitamin E (VE) or its acetate (VEA). VE and VEA may be responsible for the lung damage, and the public health department which commissioned this study, recommends avoiding any vaping or e-cigarette products, especially THC products, until there's more information. This is the first study of its kind in California. Self reporting of vaping products may be inaccurate, product testing was incomplete, and only half of the patients were interviewed. Vaping and e-cigarettes may be safer than old fashioned cigarettes, but they're not entirely innocuous.
JAMA Intern Med doi:10.1001/jamainternmed.2020.0664
Gabapentin for alcohol withdrawal

Giving addictive gabapentin to alcoholics makes me nervous. But, with an estimated 30 million people globally who have an alcohol use disorder (AUD), most of whom receive no specific treatment, there's a huge unmet need. Previous studies have shown mixed results for the use of gabapentin in alcohol use disorders, but the hypothesis in this small, randomised study of heavy drinkers was that it would work better in people with a history of alcohol withdrawal symptoms. Among the people with high AUD symptoms, 41% achieved total abstinence on gabapentin (up to 1200 mg/day) versus 1% on placebo. The number needed to treat (NNT) to prevent relapse was 5.4, and the NNT to achieve abstinence was 7.2. Both groups had nine consultations, and I was surprised that these didn't have more, if any, impact. It's a tricky population to study; the drop out rate was 30% in the gabapentin group and 39% in the placebo group. Alcohol withdrawal symptoms relied on self reported data, and people with complex conditions, including alcohol withdrawal seizures, were excluded. It seems that gabapentin may be helpful in sustaining abstinence and may work best in those with severe alcohol withdrawal symptoms. But we need to know more about whether we'd be substituting one addictive drug for another.
JAMA Intern Med doi:10.1001/jamainternmed.2020.0249
Ann Robinson is an NHS GP and health writer and broadcaster