Benjamin Black and Gillian McKay argue that there is enough global precedence to prepare for many of the indirect consequences this pandemic will bring
As the covid-19 global pandemic progresses, we must continue to take care of the sexual and reproductive health needs of affected populations. The lessons learnt from recent epidemics around the world can teach us  in advance how best we go about doing this. 
"It's like watching an explosion in slow motion" is how we described being in west Africa mid-2014 as the Ebola epidemic picked up pace, threatening to overwhelm the region's health and social services. And while covid-19 is a very different disease, its potential impact on the regular functioning of health services and the most vulnerable people in society is not so distant.
"But Ebola always felt so far away," commented a colleague the other day. The fact that Ebola didn't reach the countries now affected by covid-19 doesn't make the lessons we identified from it any less relevant. Beyond the direct implications of managing pregnant women with covid-19, which we need to prepare for, it is paramount that we implement measures from now to lessen disruption to sexual and reproductive health services.
A recent assessment evaluated how the Ebola outbreak in the Democratic Republic of the Congo, which peaked between 2018 and 2019,  impacted sexual and reproductive health services there. The assessment made several recommendations on how to maintain these services in the midst of outbreaks, which we can draw from now. 
The impact of an epidemic on reproductive health services needs to be considered from the outset to avoid disruption or loss of confidence in those services. Maternity and public health services should plan ahead to minimise delays in accessing and receiving care. When healthcare facilities are feared, they are avoided. It is essential that there is consistent messaging, which will help women and their families seek early advice and make timely decisions. This is particularly important for women in areas of quarantine, in self-isolation, or with reduced transport options. For women who have complications during their pregnancy, a late presentation can have serious consequences for their outcomes. 
The health protection of care providers is a priority area that must be reinforced early on to ensure they can continue working. In maternity departments, where women need rapid assessment and intervention, having clearly defined pathways reduces risk and stress for everyone. Easy access to testing and personal protective equipment makes work safer, especially when there may be confusion over a diagnosis or coincidental symptoms alongside normal labour or pregnancy complications. The current UK criteria for covid-19 testing still require that patients should have moderate to severe illness or epidemiological links with covid-19. However, maternity patients may access healthcare services with mild symptoms alongside a routine appointment or pregnancy-specific issue. This positions them in a grey area, which can make staff, other patients, and visitors vulnerable to hospital-acquired transmission.
Our understanding of the interaction between covid-19 and pregnancy is still in its infancy. The evidence to date does not suggest that there are pregnancy-specific complications that arise from infection or an increased risk of disease severity. These early findings are reassuring, although the demographics and comorbidities of pregnant women differ across populations, and the knowledge base on how these variables may affect the severity of disease is a work in progress.
Maternity and public health services should be aware of how the social and economic upheaval associated with epidemics can negatively impact on sexual and reproductive health. We may see a rise in unintended pregnancies, demand for abortion services, and requests for contraception. Changes in home life, work patterns, and living arrangements may alter the power one has to negotiate on who, how, and when sex happens. Young people, in particular, who may find themselves unexpectedly out of education or work due to public health measures, will need easy and continuing access to these services. 
As with previous epidemics, the covid-19 outbreak requires a gendered view to appreciate the different ways in which it can impact individuals and society. The stresses of the epidemic and its collateral damage may increase exploitation of vulnerable groups who lack coping mechanisms during situations of change. This could include increased incidents of sexual and physical abuse, and intimate partner violence. The police, child and adult protection, and social services should be prepared to respond to these changes. Sexual and reproductive health providers may be the first point of contact, and hence need to be alert for signs of abuse and aware of referral pathways. 
The resilience of sexual and reproductive health and maternity services will be tested during this time, as they have been in previous epidemics. While meeting the competing demands of routine care, covid-19, and the social changes it triggers, health professionals and their colleagues should plan ways of working which still allow time to rest and recharge. Supporting one another will be a fundamental part of the response. 
The spread of covid-19 has been described as "uncharted territory." However, there is enough global precedence to predict and prepare for many of the indirect consequences this pandemic will bring. We have an opportunity to get a step ahead of the curve and to demonstrate learning from experiences elsewhere. This opportunity will not last forever though.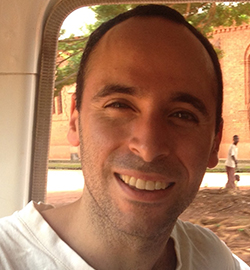 Benjamin Black is a consultant in reproductive health for humanitarian contexts, and obstetrician and gynaecologist at the Whittington Hospital, London. Twitter @benjamblack
Competing interests: I am an adviser to the Royal College of Obstetricians and Gynaecologists on their covid-19 guidance, and was a coauthor (paid consultancy) on the IRC report referred to in this article.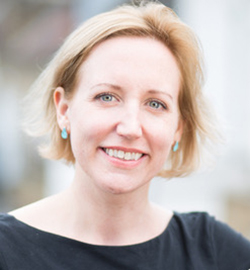 Gillian McKay is at the London School of Hygiene and Tropical Medicine where she researches the impacts of outbreaks on reproductive health. Twitter @gillianleemckay
Competing interests: I was a paid research consultant on the IRC report referred to in this article. I receive funding from the Pierre Elliott Trudeau Foundation for my doctoral research.